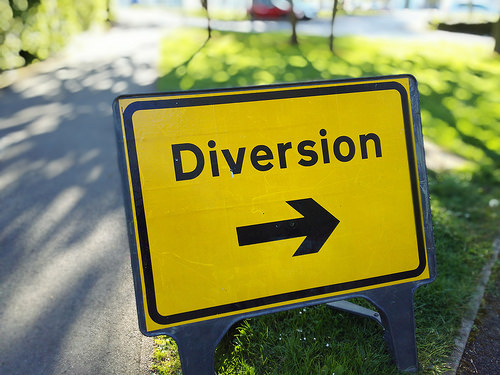 Crimes in Pennsylvania are classified into one of three categories: felony, misdemeanors, and summary offenses. Summary offenses are the least serious crimes in Pennsylvania and subject the person to a maximum of a $300.00 fine and 90 days in a county jail. These types of crimes, however, while minor, of particular concern to professionals and parents who have invested a considerable amount of time and money in their young adult's education.
The Most Common Summary Offenses
Normally, summary offenses don't result in any type of jail time but it's still a criminal offense that will appear on a simple background check and derail a job or some other opportunity because of a relatively minor incident.  The following are the most common summary offenses in Pennsylvania:
Harassment—Title 18 § 2709
Disorderly Conduct—Title 18 § 5503
Public Drunkenness—Title 18 § 5505
Criminal Mischief (damage less than $150)—Title 18 § 3304
Theft of Services (less than $50)—Title 18 § 3926
Retail Theft (less than $150)—Title 18 § 3929
Purchase, Consumption, Possession, or Transport of Alcohol by a Minor (First Offense)—Title 18 § 6308
Selling/Furnishing non-alcoholic beverages to minors—Title 18 § 6310.7
Scattering Rubbish—Title 18 § 6501
The Summary Diversion Program
An individual charged with a summary offense is entitled to a trial. While trial is obviously an option, the Summary Diversion Program (SDP) in Philadelphia County, is a good way to resolve these types of offenses. Successful completion of the program will result in an automatic expungement approximately 9 months after the program's completion. The Summary Diversion Program requires that participants attend a Saturday morning class at a cost of $200.00. Please keep in the while Criminal Mischief is a common summary offense, it is not eligible for the SDP. If a person is charged with Criminal Mischief he or she must either proceed with a trial or their attorney should attempt to negotiate another program (ARD or AMP). It may also be possible to negotiate for an amended charge (i.e. Criminal Mischief amended to Disorderly Conduct)
Once the class is completed and all court costs are paid, the individual will not have to appear for any future court dates and the matter will later be expunged from his or her record. The SDP is a good way to resolve cases especially those involving underage drinking or false identification. For these charges, a conviction at trial would normally result in a mandatory 90 day license suspension under § 6310.4 (mandatory driver license suspension for underage drinking—driving not required). Under SDP however, the court will amend the charge to Disorderly Conduct and the defendant won't lose his or her license. This is obviously a huge benefit to any person who would otherwise need his or her license to go to and from work or school.
Expungement & Summary Offenses
Unlike other diversion programs such the Accelerated Misdemeanor Program (AMP) or Accelerated Rehabilitation Disposition (ARD) a person in the SDP isn't required to serve any type of probation, but only complete the class. Please keep in mind that even if a person is convicted for a summary offense, that conviction is expungeable, provided that the person is not rearrested or convicted of another crime within that 5 years. This is a very important point because in Pennsylvania, misdemeanor and felony convictions are not expungeable regardless of the type of crime or the severity. Recent changes to Pennsylvania law now make certain misdemeanor convictions sealable, which limits access to the records to only law enforcement agencies. For more information, please contact our firm or visit our free download section.
Contact Our Criminal Defense Lawyers in PA & NJ
Please click here to contact our Philadelphia criminal defense lawyers. We offer free case reviews and serve the following areas in Pennsylvania and New Jersey,  Atlantic City, Camden, Cherry Hill, Chester, Conshohocken, Doylestown, Media, Norristown, Philadelphia, Pottstown, Salem, Upper Darby, Upper Merion, Upper Providence, Vineland & Woodbury areas.