Mental illness affects a large number of Americans and our law firm has represented a number of individuals who unfortunately fall within this category. While mental illness in and of itself can be a defense to a crime, there are many who suffer from it who are competent to stand trial. In these situations it is important to explore options especially for those individuals accused of non-violent felony offenses who will more than likely face state prison if convicted.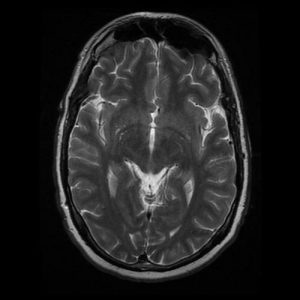 What is Mental Health Court in Philadelphia?
 Mental health treatment court is one of those options. It is a "re-entry" program as opposed to a diversion court program. To be eligible for mental health court, a defendant must be currently serving a sentence or in custody awaiting sentencing.
Mental health court is a collaborative effort that provides an alternative to incarceration for non-violent felony offenders with mental illness and co-occurring disorders. It provides re-entry into a more effective supervised community setting. These individuals must be willing to accept a higher level of supervision in exchange for placement in a treatment facility outside of the Philadelphia Prison System. Once placed in that facility, they are monitored through a continuum of care through the Department of Behavioral Health.
Participants within the program receive routine court statuses where their compliance and progress is closely monitored. Those who show a record of compliance earn rewards such as recognition in yearly achievement ceremonies or in some cases, early termination of their sentences. Those who are non-compliant can receive sanctions which include written essay assignments, increased frequency of court dates, probation, or longer terms of custody. A habit of non-compliance will lead to removal from the program.
How long must a person remain in the mental treatment court program?
A person must remain in Mental Health Court until the presiding judge terminates their case because they have done the following:
Complied with all treatment goals;
Have met the max treatment they can receive;
Are living independent with mental health medication and/or treatment;
Are not a danger to themselves or the community.
Expungement and Mental Health Court 
The program can also expire when supervision legally terminates but probation will be revoked and a new period will be ordered if the defendant needs additional services or treatment. It is important to keep in mind that Mental Health Treatment Court is not a Diversion Court (i.e. ARD, AMP, Section 17) and there is no opportunity for an expungement as this program is reserved for felony dispositions in which a person has either entered a plea of no contest or guilty. Acceptance into the program is at the discretion of the District Attorney's office, but it is often the criminal defense lawyer who makes recommendations to them.
The goal of Mental Health Treatment Court are the following:
To facilitate the re-entry of offenders with mental illness from incarceration into supervised community treatment settings.
To provide treatment, housing, benefits, and community support services for a defendant with mental illness.
To reduce recidivism by defendant's with mental illness.
To support effective support between the Criminal Justice System and the Mental Health System.
To preserve public safety.
The eligibility requirements for Mental Health court are as follows:
Defendant is currently serving and/or awaiting sentencing on a felony case
Defendant is charged with non-violent felony crime
Defendant meets the medical necessity criteria for intensive case management services
Defendant is a Philadelphia County resident
Defendant is Medicaid eligible
The defendant must have at least 12 months of court supervision remaining
The defendant is willing to comply with court supervision through the Department of Behavioral Health
The defendant must be willing to follow any rules that the court may impose in their case.
For more information on criminal defense strategies in Pennsylvania and New Jersey, check out my blog and my free download section featuring my free books on criminal defense!
Contact Our Criminal Defense Lawyers in PA & NJ
Please click here to contact our Philadelphia criminal defense lawyers. We offer free case reviews and serve the following areas in Pennsylvania and New Jersey,  Atlantic City, Camden, Cherry Hill, Chester, Conshohocken, Doylestown, Media, Norristown, Philadelphia, Pottstown, Salem, Upper Darby, Upper Merion, Upper Providence, Vineland & Woodbury areas.