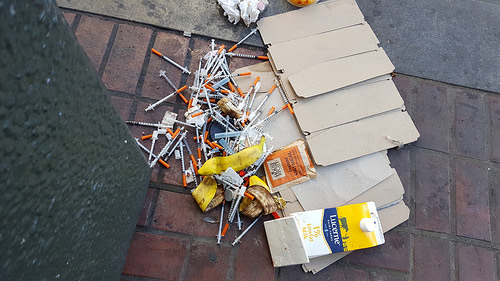 While the goal of our law firm is an acquittal in a criminal case, there are situations where it makes sense not to proceed to trial and consider alternatives. One of those alternatives is the State Intermediate Punishment (SIP) program. SIP is a substance abuse program for persons who normally would be sentenced to state prison for drug related offenses. It's a 24 month program where the individual goes through a multi-phase "step down program". Each phase is less invasive and restrictive than the last phase. The first phase consists of at least 7 months in a state facility, 4 of which is spent in an institutional therapeutic community setting. The second phase is at least 2 months at an in-patient community treatment center. The third phase is at least 6 months, and involves treatment at an out-patient community treatment center. The final phase, which consists of the remainder of the 24 months, is supervised reintegration.
A person is eligible for the SIP program, if he or she is a non-violent offender. The prosecutor and sentencing judge however, must also recommend the offender for it. If recommended, however, the Department of Corrections (DOC) will make a month long assessment of the individual at the state facility in Camp Hill, Pennsylvania, to determine the severity of a person's addiction and risk for recidivism. A person will be admitted provided that their risk for recidivism is low. Many individuals who are eligible for SIP don't take advantage of it, but 80% of the person's recommended for the program are approved for it.
If a person is sentenced into the SIP program, he or she will receive will an individualized treatment plan.  Progress is based on a person's addiction and attainment of goals established for each individual. A person who doesn't complete the program, due to misconduct or poor progress in treatment, will be subject to resentencing by the court and face traditional sentencing guidelines based on the offense gravity score of the offense and the person's prior record score. An SIP sentence may be a shorter alternative to a normal state prison sentence but never make this assumption! Typically, a person accepted into SIP will not automatically receive credit for time served.   A SIP sentence therefore may not always be a good strategy
For more information on criminal defense strategies and tactics, please keep reading my blog and visit my free download section.
Contact Our Criminal Defense Lawyers in PA & NJ
Please click here to contact our Philadelphia criminal defense lawyers. We offer free case reviews and serve the following areas in Pennsylvania and New Jersey,  Atlantic City, Camden, Cherry Hill, Chester, Conshohocken, Doylestown, Media, Norristown, Philadelphia, Pottstown, Salem, Upper Darby, Upper Merion, Upper Providence, Vineland & Woodbury areas.