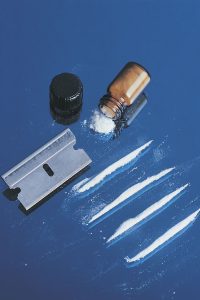 Have you been charged with an illegal drug crime in Pennsylvania or New Jersey? Don't take these charges lightly. Even if it is your first offense, you could face serious jail time and long-term consequences. The Philadelphia, Pennsylvania narcotics possession defense attorneys at Gambone Law is committed to protecting the constitutional rights of citizens arrested for drug possession and believes that information is your first line of defense. Learn all you can about the charges you face and the possible consequences on our website and then call us to schedule a consultation. Our Philadelphia drug crime lawyers are located in Center City Philadelphia and we defend illegal drug cases in Philadelphia, Montgomery, Bucks, and Delaware Counties. In addition to these Pennsylvania counties, we defend drug cases in Camden, Gloucester, Cumberland, Cape May, and Atlantic Counties in New Jersey.
Understand Pennsylvania Drug Possession Laws
If you are charged with an illegal drug crime in Pennsylvania or New Jersey, you must understand the difference between simple possession and possession with the intent to deliver or distribute (PWID). Simple possession of a drug is a misdemeanor offense, while PWID is a felony. A felony conviction could severely limit your professional and educational opportunities. Many employers may disqualify you from certain job opportunities simply because of such a conviction—without providing you with an opportunity to explain it. If you are charged with PWID, you will need our experienced Philadelphia drug crime lawyers to develop a successful defense.
It's also important to understand the difference between constructive and actual possession. This concept is critical to defending an illegal drug case. If you are charged with constructive possession because narcotics were found in your home or your car, you may be able to fight those charges by disputing your connection to those illegal drugs.
Along with the type of possession, the seriousness of the offense will depend on the potency of the substance you are charged with possessing. Rather than face the Pennsylvania legal system alone contact our Philadelphia drug crime lawyers immediately for a free consultation.
Drugs Schedules in Pennsylvania and New Jersey
Drug crimes involve possession and/or distribution of schedule I, schedule II, or schedule III drugs.
Schedule I drugs are those substances with no accepted medical use that have a high potential for abuse. These drugs include heroin LSD, marijuana, ecstasy, and methamphetamines.
Schedule II drugs are substances with a high potential for abuse which can cause severe psychological or physical dependence. Schedule II drugs are considered less dangerous than schedule I drugs. Examples of these substances include cocaine, methamphetamine, methadone, OxyContin, PCP, and Ritalin.
Schedule III drugs are substances with a low to moderate potential for physical or psychological dependence that are considered less dangerous than schedule I or schedule II drugs. Examples of these drugs include Vicodin, Tylenol with codeine, anabolic steroids, insulin, human growth hormone and testosterone.
Penalties for Drug Convictions
It is important to remember that an arrest is not a conviction. There are many ways to fight a drug charge and you should make every effort to do so, especially if you are facing a PWID charge for a Schedule I drug.
Penalties for illegal drug possession vary widely and are based on the type of possession, the amount of substance involved, and the schedule of the drug. For example, simple possession of a small amount of marijuana is a misdemeanor and carries a maximum sentence of 30 days in jail and a $500 fine. However, a PWID for heroin could get you 15 years in prison and a $250,000 fine. Other factors, such as distributing to a minor or in a school zone, can add to these penalties.
In Pennsylvania, any drug possession conviction is cause for suspension of your driver's license, even if the conviction did not involve a car. If you are convicted, you can lose your license for six months if you are a first time offender, one year if it is your second offense, and two years for a third offense or more. If you rely on your car to get to work—as most of us do—you cannot afford to lose your license.
Our Philadelphia Drug Crime Lawyers Will Help You Understand Your Options
You can find more about how our Philadelphia, PA drug possession attorneys defend those who violate the Pennsylvania Controlled Substance & Cosmetics Act and illegal drug cases by our blog, watching our videos, or subscribing to our monthly newsletter. Our book What Everyone Should Know About Guns, Drugs and Defense Lawyers in Pennsylvania is also an excellent way to understand drug crimes in Pennsylvania and New Jersey.
Our Philadelphia drug crime lawyers serve all of Eastern PA & South Jersey including Philadelphia, Norristown, Media, Doylestown, Cherry Hill, Upper Darby, Broomall, Pottstown, Blue Bell, Abington, New Hope, Lower Merion & Plymouth Meeting.