We all make mistakes. When your mistake lands you in jail, you need a criminal defense attorney who understands that you deserve a second chance. Alfonso Gambone protects the rights of those arrested for DUI/DWI, illegal drug possession, and firearm violations in Pennsylvania and New Jersey.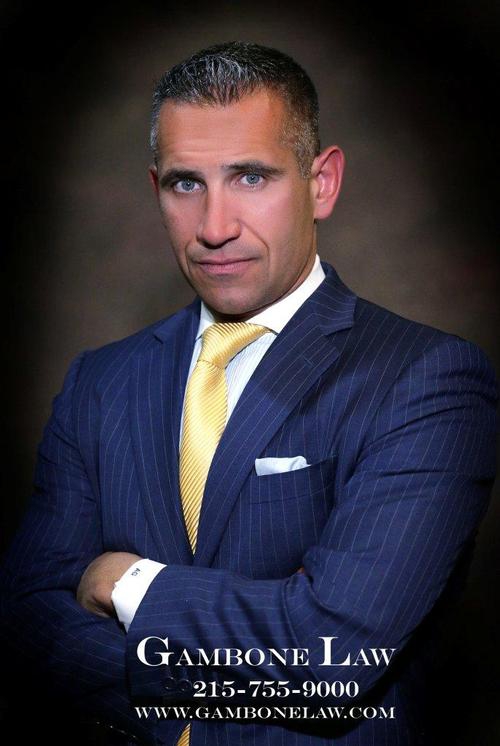 Criminal Defense Attorneys Serving New Jersey & Pennsylvania
Your future is bright. Perhaps you're working your way up the corporate ladder. Or maybe you're a college student with a promising career ahead. You have a family that believes in you and friends who look up to you. And then you were pulled over for drunk driving, or you were arrested for drug possession and charged with intent to distribute. How will this affect your future? Don't wait to find out. Now is the time to learn everything you can about the charges you face, the possible consequences to your future and how our Philadelphia criminal defense attorneys can help you. 
If you have been arrested and are facing criminal, DUI or DWI charges in the Cherry Hill, Chester, Doylestown, Media, Norristown or Philadelphia areas, Philadelphia, Pennsylvania Criminal Defense Attorney Alfonso Gambone should be your first call. He will listen to your story and provide you with free information about how the law applies to your situation. He will be very clear about whether he can help and what it will cost. After your first meeting in his Philadelphia criminal law office, you will have the facts you need to make an informed decision about your future.
When you are facing serious charges, you need to be serious about finding the right criminal defense attorney. Mr. Gambone represents clients charged with a variety of criminal offenses in New Jersey and Pennsylvania. These include, but are not limited to, the following:
Criminal defense. If you are facing any sort of misdemeanor, felony, drug crime, property crime, gun charge, violent crime or have an outstanding bench warrant in NJ or PA our Philadelphia criminal lawyers can help.
DUI/DWI. You thought you were okay to drive, but now you are facing a driving under the influence (DUI) charge and worried about how that one decision could ruin everything you've worked so hard for. Even if it is your first offense, you need aggressive legal representation to minimize the effects on your career, family, and future.
Illegal drugs. Being caught with a small amount of drugs like marijuana or being charged with possession of a narcotic with intent to distribute, a felony, can have lasting effects on all aspects of your life. Mr. Gambone will pursue every option to secure the best possible result.
Illegal gun and firearm violations. Whether you are a "prohibited person" caught with a firearm or were arrested for having a gun without a license, you are facing felony charges in Pennsylvania and New Jersey. Mr. Gambone has successfully represented clients accused of a variety of gun possession charges and brings this experience to every case.
Violent crimes. These can include arson, misdemeanor assault, felony assault, aggravated assault against a law enforcement officer, domestic violence, PFA, restraining orders, kidnapping, robbery, terroristic threatening, murder, conspiracy to commit murder, vehicular homicide and manslaughter. All are very serious, even a misdemeanor such as simple assault, and warrant the help of a skilled criminal defense lawyer. 
When your life is put on hold because of a criminal charge, you need a criminal defense attorney who knows the law inside and out and is willing to fight for you. Your future depends on it. You need Philadelphia, Pennsylvania Criminal Defense Lawyer Alfonso Gambone.
Why Choose Our Criminal Defense Lawyers
NJ & PA Criminal Defense Attorney Alfonso Gambone encourages you to check out a few other criminal defense attorneys' websites before you call him. He is confident that when you compare what he has to offer those charged with a firearm, narcotic possession, DWI or DUI offense to what other law firms claim, the choice will be clear. As your defense attorney, Mr. Gambone is committed to:
Keeping you informed. Mr. Gambone has written several books to inform and educate those charged with illegal gun possession, drug dealing, and DUI/DWI offenses in Pennsylvania and New Jersey, and they are available free of charge. He also provides clients with regular updates as their cases work their way through the system. You will always know what's going on when you work with Gambone Law.
Providing aggressive representation. There are no cookie-cutter cases. Mr. Gambone gives each case he takes the time and attention it deserves and pursues the best possible outcome for every client. He will never take a short cut or drop the ball.
Getting to know you. Mr. Gambone prides himself on helping good people get back on track. He wants to meet your family and hear about your goals for the future. Getting to know his clients as individuals is what inspires him to fight for a better future following a bad decision or unfair charge.
If a recent arrest has you worried about your future, contact the Philadelphia, Pennsylvania criminal defense lawyers at Gambone Law now. Please click here to schedule an appointment in our Philadelphia office and find out how Mr. Gambone can help get you back on the road to success.
Our Philadelphia criminal defense attorneys are licensed in Pennsylvania & New Jersey. They serve the accused throughout the Philadelphia, Abington, Atlantic City, Bensalem, Berlin, Bristol, Camden, Cape May, Cheltenham, Cherry Hill, Chester, Conshohocken, Haddonfield, Horsham, Lansdale, Lower Merion Township, Maple Shade, Media, Mount Laurel, Norristown, Pottstown, Runnemede, Salem, Upper Darby, Upper Dublin, Upper Merion Township, Upper Providence, Vineland, Voorhees & Woodbury areas.