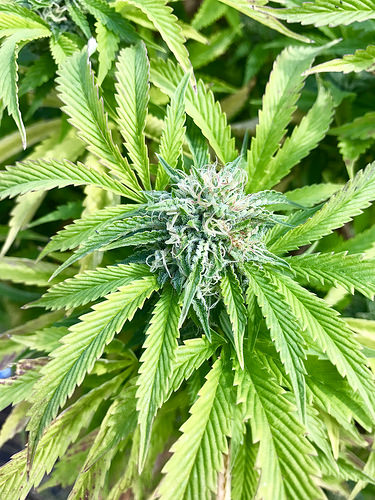 Our law firm represents a number of individual's in the Garden State through its Moorestown, New Jersey office located in Burlington County. From this office we serve clients arrested and charged with offenses in Camden, Gloucester, Atlantic, Ocean, and Cape May County. A large majority of these cases involve the possession or use of illegal drugs such as heroin, crack cocaine, and other controlled substances. Possession and use of marijuana is still illegal in New Jersey, as it is in Pennsylvania, but recently both states have made amendments to make this controlled substance available to certain individuals who suffer from "qualifying conditions". In New Jersey the following individuals qualify for medical marijuana:
Cancer
Crohn's disease
Glaucoma
HIV/AIDS
Inflammatory Bowel Disease
Multiple Sclerosis
Muscular Dystrophy
Post-Traumatic Stress Disorder (PTSD)
Seizures and/or Spasticity disorders
Any terminal illness
New Jersey's Medical Marijuana Statute
New Jersey's medical marijuana statute (NJ STAT ANN § 24-61-1-10(2015), covers the use, possession, and regulation of this traditionally illegal substance. The law permits an individual to possess, legally, as much as 2 ounces per month but does not allow home cultivation. A person may purchase marijuana from a state license dispensary and there are 5 across the state located in Bellmawr, Woodbridge, Cranberry, Egg Harbor, and Montclair. Together these dispensaries have sold more than 2,694 pounds of cannabis and have distributed the drug to 10,000 patients.
A person who wants to legally use medical marijuana in Pennsylvania needs a doctor to authorize its use because of a "qualifying disease". The most qualifying illness in New Jersey is the Intractable Skeletal Spasticity, which affects about 39% of all users. It's important to keep in mind that a patient cannot apply for medical marijuana without a doctor. There are roughly 28,000 registered physicians in New Jersey but only 517 have volunteered to enroll in the medical marijuana physician registry as of this year. The majority of physicians who are certified are internists, family practitioners, and specialists.
Primary Caregivers & Medical Marijuana
In addition to the actual user, primary care givers are permitted to administer or assist with the use of the drug provided that they are New Jersey residents and have not been convicted of any felony drug offenses. The caregiver must also be 18 years of age or older and cannot be the treating physician.
Medical Marijuana Identifcation Cards
Persons who are eligible for medical marijuana and who go through the necessary application process obtain a medical marijuana card. This card is an identification issued to the qualifying patient and/or the personal caregiver; it verifies that the patient has received written certification from a physician stating that he may benefit from the medicinal use of marijuana.
While New Jersey has legalized medical marijuana it's very important to understand that most individuals will not qualify for its legal use unless they suffer from those above stated qualifications. If a person uses medical marijuana without going through the necessary process they face the same criminal penalties as anyone pertaining to the illegal use, possession, or possession with the intent to distribute or deliver the drug.