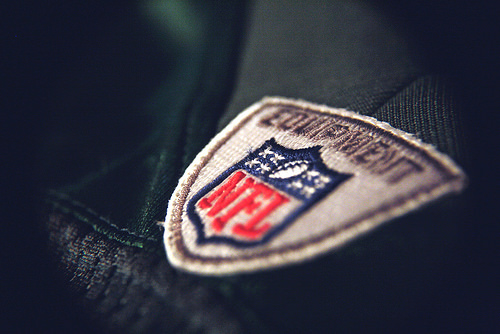 Our criminal defense law firm represents individuals in Pennsylvania and New Jersey, but we often receive phone calls requesting that we represent former clients and other individuals at administrative hearings. During these hearings we typically act as defense counsel where we represent people against non-governmental allegations by organizations like private schools or other institutions. It's important to keep in mind that, unlike a criminal proceeding, the burden of proof in these matters falls under the civil litigation standard which is "by a preponderance of the evidence". This is a much lower standard than the beyond a reasonable doubt burden which the prosecution in Pennsylvania and New Jersey (and every state) must satisfy in order to convict a person.
The NFL and the CBA
The National Football League (NFL) is like any other organization. It has rules and regulations regarding its governance and the treatment of its players. When players enter the league they fall under the NFL's collective bargaining agreement (CBA). The CBA covers all disciplinary issues and also provides a mechanism by which a player can file a grievance or appeal a decision affecting their playing status. The Colin Kaepernick situation is an example of an issue with the CBA. Former San Francisco 49er Colin Kaepernick and his protests of the National Anthem remain an issue this 2017-18 NFL season. Kaepernick remains a free agent who none of the 32 teams have signed despite his previous playing history. His attorney's believe that none of the teams have signed him or entered into serious contract talks because of his protests. Across the league however, owners and general managers have taken the general position that Kaepernick simply doesn't fit with their offensive scheme and wouldn't be an appropriate "fit" for their organization.
The NFL's CBA is designed to protect players and Article 17, Section 1 of it prohibits owner's and organization's from entering into any agreements, either expressed or implied, which restricts or limits a players ability to obtain employment with a team in the league. On October 15, 2017, attorney Mark Geragos, filed a formal grievance under the CBA and requested an arbitration hearing on this issue. In his complaint, Kaepernick specifically alleges that the NFL team owners have colluded to deprive him of employment in retaliation for his "leadership and advocacy for equality and social justice in his bringing awareness to particular institutions still undermining racial equality in the United States". The complaint further states that Kaepernick is an "ideal candidate" and the best qualified person to fill vacant starting quarterback positions on many NFL teams or at the very least, the numerous back-up positions!
How to Prove Collusion
While the complaint states that owners and organizations have colluded either expressly or implicitly, it will be difficult, if not impossible, for Kaepernick to ever prove these allegations. Collusion requires that Kaepernick present a sworn affidavit from a witness, a Facebook message, text, video, an email, or even a note of some meeting or conversation between 2 or more teams or the league and at least one team focused on keeping Kaepernick out of the NFL. While Kaepernick's attorney cites President Donald Trump in his complaint, not even Trump's comments to NFL owners or the public in general would rise to the level of collusion. Trump's statements do not prove collusion because he is an external actor and not a party to the NFL or the CBA. While Trump's comments aren't collusion, if the NFL owners would agree amongst each other (2 or more) that they weren't going to hire Kaepernick, that would be collusion, because of Trump.
The grievance itself allows Kaepernick's lawyers to enter into the discovery process which will give them access to league and team documentation regarding the incident. It will also allow them to conduct depositions of league officials, team owners, and general managers. While there is no "smoking gun" now, this discovery process may uncover something that would give Kaepernick a stronger position in this case. Read my article on discovery to learn more about it. Like a prosecutor in New Jersey or a District Attorney in Pennsylvania, the burden is on Kaepernick to prove these allegations and meet the burden of proof.