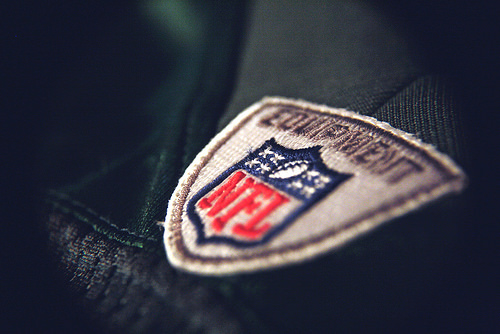 Our law firm always wants to provide information on recent events and often tries to use examples from the sports and entertainment world. We do this, not to embarrass these individuals, but to show that a criminal legal issue can happen to anyone, even a professional athlete or entertainer.
The Criminal Charges Against Daryl Worley
Recently, the Philadelphia Eagles released corner back, Daryl Worley, following his arrest in Philadelphia on weapons and DUI charges. The Eagles acquired Worley from the Carolina Panthers earlier this year and he was released prior to participating in off-season workouts. It is alleged that Worley was found passed out in a vehicle blocking a highway near the training facility at approximately 6AM. He allegedly became combative with police, who were forced to use a Taser gun on him in order to control the situation. Following his arrest Worley was charged with 6 criminal offenses – DUI (drunk driving), along with 3 weapons charges, resisting arrest, and disorderly conduct. Of the 3 weapons charges, 2 are violations of Pennsylvania's Uniform Firearms Act and one of those charges is a felony of the 3rd degree (Section 6106 – Firearms Without a License), and the other, Carrying a Firearm in the City of Philadelphia is a misdemeanor of the 1st degree. The other weapon charge is Possession of an Instrument of Crime, which is a misdemeanor of the 1st degree (Section 907, Title 18). The Resisting Arrest and Disorderly Conduct charges are misdemeanors offenses.
Worley will have a Preliminary Hearing in Philadelphia, Pennsylvania
The prosecution, through the Philadelphia District Attorney's Office, is required to meet an initial evidentiary burden of proof at a preliminary hearing. This procedure is unique to Pennsylvania as New Jersey employs the grand jury system for criminal offenses. At a preliminary hearing the District Attorney's office will need to establish a Prima Facie case against Worley, which is a much lower evidentiary standard.
It is unclear at this point if Worley has any prior criminal history but the lead charge of Carrying a Firearm Without a License carries with it an offense gravity score (OGS) of a 9. This means that, if convicted, Worley could face a possible 12-24 month state prison sentence for that charge alone. Remember that in Pennsylvania and New Jersey, a judge, upon conviction or a plea isn't required to run sentences concurrently (at the same time) and Worley could face consecutive sentences, which could extend his period of incarceration.
The Weapons Charges Against Worley
At this point it is unclear if the weapon was loaded, and that circumstance may change the seriousness of the offense. The Possession of an Instrument of Crime charge (Section 907) is unlikely to survive the preliminary hearing unless there is evidence that Worley used the weapon in some way, the mere presence of the weapon isn't enough to support such a charge even at the preliminary hearing level in Pennsylvania. Possession of an instrument of crime (PIC) requires the prosecution to establish not only possession, but an intent to employ it criminally. Here, while Worley is charged with other offenses, the initial reports indicate that he was found passed out and there is no indication that he attempted to use the weapon against police in any way. The remaining weapons charges are violations of Pennsylvania's Uniform Firearms Act, specifically sections 6106 and 6018. The 6106 charges, carrying a firearm without a license require the prosecution to prove actual or constructive possession of a gun or firearm without a license
Resisting Arrest and Disorderly Conduct Charges
The resisting arrest and disorderly conduct charges will likely survive at least the preliminary hearing, along with the illegal gun charges (6106 and 6108). At a preliminary hearing the prosecution will only need to establish a Prima Facie case against Worley and show some evidence that he prevented his arrest. Resisting arrest is a misdemeanor of the 2nd degree, while disorderly conduct is a misdemeanor of the 3rd degree. The disorderly conduct charge is sometimes graded as a summary offense in Pennsylvania, but here the Prosecution will likely seek a misdemeanor charge as this case appears to have involved an attempt, on the part of Worley, to cause at least some substantial harm or serious inconvenience to police.
Pre-Trial Motions To Suppress Evidence
It is unclear if Worley has any type of pre-trial motion issues that will allow him to assert his rights under the Pennsylvania and United States Constitution. Remember that at a preliminary hearing the defense counsel isn't permitted to explore these issues but sometimes judges allow the attorney to at least ask a few questions.
For more information involving illegal guns, firearms, drunk driving, or illegal narcotics, I encourage you to keep reading my blog and visit my free download section.