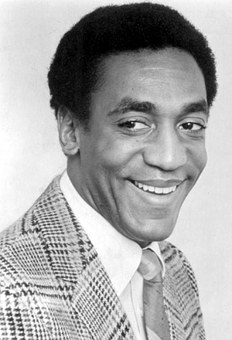 Recently, a jury in Montgomery County, Pennsylvania, about 20 minutes from Philadelphia, convicted former TV star and Comedian Bill Cosby on felony criminal charges of Aggravated Indecent Assault—Unconscious Victim [felony of the 2nd degree – Section 3125(a)(4)]; Aggravated Indecent Assault—Victim Impaired [felony of the 2nd degree – Section 3125 (a)(5)]; and Aggravated Indecent Assault without Consent [felony of the 2nd degree – Section 3125(a)(1)]. While his attorneys will file an appeal of this conviction, Cosby will need to appear for sentencing at a later time where he faces a likely prison sentence. While he has no prior criminal history, courts in Pennsylvania and New Jersey will impose sentences typically based on standard sentencing guidelines.
Sentencing Guidelines In Pennsylvania
In Pennsylvania, Cosby's crimes each carry with them an offense gravity score of 10 on Pennsylvania Sentencing Matrix. This table asssigns numbers from 1 to 14 depending on the egregious of the offense. In the Commonwelath, a crime such as Possession with Intent to Deliver (PWID) Drugs or Narcotics (Crack, Heroine, Meth) for example can range from as low as a 5 to as high as 13, depending on the type of drug and the weight. Many crimes involving the illegal possession of firearm or gun which violate the Commonwealth's Uniform Firearms Act can range from as low as 3 to as high as a 10 for the illegal possession of firearm by a prohibited person (18 Section 6105). Sex crimes like rape (14) and sexual assualt Cosby's case fall near the top of the sentencing matrix.
At this level, Pennsylvania's guidelines recommend a sentence of no less than 22-36 months. A mitigated sentence would be a county jail sentence of 11 ½ – 23 months while an aggravated sentence would be a state prison sentence of as much as 3-4 years in prison. While the sentencing judge could impose a sentence above and beyond these guidelines, there is a strong likelihood that the judge will impose a punishment that falls within them. Check out my article on sentencing guidelines for more information on this topic.
Merger – Do Cosby's crimes merge for sentencing purposes?
It's important to keep in mind that each of Cosby's crimes carry with them these sentencing guidelines and there is no obligation for a court to run the sentences concurrently (at the same time). The issue of merger may arise in Cosby's case because in Pennsylvania the merger of criminal offenses is governed by 42 Pa. C.S.A. Section 9765. In Pennsylvania, no crime will merge unless the incident arises from a single criminal act and all statutory elements of the offense are included in the statutory elements of the other offenses. When a crime merges for the purpose of sentencing, a court may sentence a defendant only on a higher graded offense.
Here, it appears that Cosby's conduct occurred over a period of time and so it would appear that all of the charges would not merge for the purpose of sentencing and he could face a substantial state prison sentence as a result. Further, while the judge may grant Cosby's attorneys a motion for bail pending an appeal, again, there is no obligation to do so and the prosecution, through the Montgomery County District Attorney's office, will more than likely oppose any motion for bail.
Learn More
Our firm strives to provide information on a regular basis, please check out our free download section for more great information.