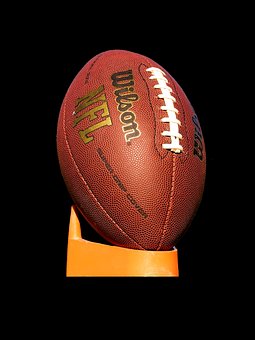 The Philadelphia Eagles have made it to the Super Bowl for only the 3rd time in their history. While they aren't favored in the game, they have managed to win 2 playoff games despite being the underdog. The point of this article, however, isn't to discuss the football aspects of the game but rather, how it, regardless of the outcome, can create potential criminal legal problems for football fans who choose not to celebrate responsibly.
The game obviously isn't in Philadelphia but only a very small percentage of Eagles fans will actually attend the game in Minnesota on February 4, 2018. The remaining fans will watch the game at home, at a friend's house, or a local establishment where they will more than likely consume various alcoholic beverages. Sporting events represent a great time to be with family and friends but also create potential criminal problems which can literally cost a fan more than the price of an actual Super Bowl ticket, including hotel and airfare. The most common charges that our criminal defense law firm, with offices in Philadelphia and Moorestown, NJ, sees during large sporting events are the following:
?Drunk driving (DUI/DWI)
Aggravated assault (attack on police or "enumerated" persons)
Resisting Arrest
Obstruction of Justice Charges
Disorderly conduct
Drunk Driving – Driving Under the Influence (DUI)
I have written a large number of articles on driving under the influence of alcohol and drugs and I can't stress enough the importance of understanding your rights in these cases. Remember that the legal limit in Pennsylvania and New Jersey is .08 and you should never assume that you are OK to drive simply because you "don't feel drunk". There is a difference between tolerance and intoxication and I encourage you to read my article on that topic for more information. In addition, I have published a book, Five Ways to Fight and Win Your Pennsylvania DUI Case, which provides an incredible amount of information on this topic.
If you are stopped for a DUI before or after the game, I encourage you to cooperate with police. Cooperation however does not mean giving consent to search you or your vehicle during a traffic stop. I do not recommend refusing either a blood or breathalyzer test during a DUI traffic stop, as a refusal will never help your drunk driving case.
Aggravated Assault (Enumerated Persons)
I can't stress enough the importance of not arguing or worse, getting into a physical altercation with police. Police officers like firefighters, EMS, and other first responders are a protected class. If you are involved in a physical altercation or a fight with police, the Commonwealth could charge you with Aggravated Assault as opposed to Simple Assault. While Simple Assault is graded as a misdemeanor of the 2nd degree in most cases, the Aggravated Assault of a police officer or other protected class individual (enumerated person) is a felony of the 1st or 2nd degree, depending upon the type of injury. If the police officer sustains serious bodily injury during an altercation, it is a felony of the 1st degree and a felony of the 2nd degree for bodily injury. Even if the officer doesn't sustain any injury, an attempt to cause either serious bodily injury or bodily injury can still result in the felony charge.
Resisting Arrest
In addition to the felony charge of Aggravated Assault, a person who refuses to cooperate with police could face a Resisting Arrest charge. Under 18 § 5104, a person is guilty of a misdemeanor of the 2nd degree if he or she prevents a police officer from making an arrest or performing some other type of official duty by creating a situation which exposes the officer to bodily injury or requires the officer to exert a substantial amount of force to overcome the resistance. Resisting Arrest and Aggravated Assault do not merge for sentencing purposes and a person, therefore, could be subject to criminal penalties for both of these offenses in Pennsylvania.
Obstruction of Justice Charges
In addition to a resisting arrest charge, a person could also face Obstruction of Justice charge which is a misdemeanor of the 2nd degree if the individual obstructs or prevents the police officer from performing their duties through any type of physical interference or violence. An Obstruction charge is different from a Resisting Arrest charge and would not apply in a situation where a person also faced a Resisting Arrest charge.
Disorderly Conduct
Disorderly conduct is normally charged as a summary offense under Title 18, Section 5503. It can be graded as a misdemeanor of the third degree if the intent of the actor is to cause substantial harm, serious inconvenience or the person persists in the disorderly conduct. The post celebration following an Eagles Super Bowl win could create a situation where disorderly conduct is charged as misdemeanor charge. A key component of disorderly conduct is the public's involvement in it. If the conduct never becomes public, there is no disorderly conduct.
For more information on any criminal charge, I encourage you to visit my free download section and watch my free videos. Go Eagles!