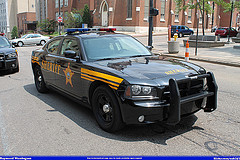 Recently in Cape May County, the prosecutor's office decided not to pursue criminal charges against 20 year old Philadelphia resident Emily Weinman. You may recall from my previous article that Ms. Weinman was arrested on a Wildwood beach following an alleged altercation with officers. The altercation began when police stopped Ms. Weinman because she appeared to be in possession of alcohol. I have written previous articles on underage drinking in Pennsylvania and New Jersey. I encourage you to read these articles for more information. This is such an important topic especially for parents of young adults during the summer months. Our blog always focuses on the most current legal issues.
The Initial Confrontation With Wildwood Police
During the initial confrontation with officers, Ms. Weinman refused to give her name, which eventually led to a verbal altercation and eventually a physical attempt to restrain her Bystanders captured this on video and posted it on YouTube. While I do not agree with Ms. Weinman's approach, she was under no obligation to provide officers with any information and could have refused to speak with them. In addition, Ms. Weinman could have attempted to walk away but officers could have stopped her for investigation simply based on their reasonable suspicion that she was violating the underage drinking law or even possibly underage the influence of drugs, narcotics and or alcohol.
Reasonable Suspicion vs. Probable Cause to Arrest
While police had reasonable suspicion to detain Ms. Weinman, it appears based on the prosecutor's decision; they did not have sufficient probable cause to arrest her or even cite her for underage drinking. The video shows that Ms. Weinman claimed that she wasn't drinking (imbibing) alcohol and was simply passing the open container to her aunt. Further, she even passed a breathalyzer test which should have, at the very least, satisfied the officer's suspicion and caused them to move on. With all that said, I would never advise a client to approach any situation with police in this manner.
While she will not face any criminal charges, the unnecessary physical altercation with police initially led to not only resisting arrest charges, but aggravated assault charges, which are indictable offenses in New Jersey. It's important to understand that Ms. Weinman's attorney would have had to file a motion to suppress evidence and argue before a Cape May County Superior Court judge that police didn't have reasonable suspicion to detain/investigate and or probable cause to make the arrest.
Probable Cause To Arrest –Disorderly Conduct
While it appears that this motion would have been successful based on the prosecution's decision, the evidentiary burden of proof at a motion to suppress is much less than at trial. In other words, a judge could have found probable cause for the arrest as the prosecutor's office would have more than likely charged broadly related criminal offenses such as disorderly conduct under 2C: 33-2(a)(improper behavior) or 2C: 33-2(b)(offensive language). If police had probable cause to arrest for these minor offenses a court could have denied the motion to suppress.
Further, if the court found that the police had probable cause to arrest Ms. Weinman on the minor charge, it is clear from the video that she was resisting arrest and the prosecution wouldn't need to establish serious bodily injury to establish an aggravated assault of a police officer which New Jersey grades as a crime of the 3rd or 4th degree. Read my article on these criminal charges in New Jersey for more information
Aggravated, Simple Assault & Resisting Arrest in New Jersey
Remember that in New Jersey, like Pennsylvania, an attempt to cause or purposely cause bodily injury is normally a simple assault but it is graded as an aggravated assault when it involves a police officer performing his or her official duties, while in uniform or exhibiting evidence of his or her authority.
Resisting arrest is graded as a disorderly person's offense in New Jersey under 2C: 29-2, but it can be a crime of the 3rd degree when a person uses or threatens to use physical violence or force against a police officer or uses any other means to create a substantial risk of physical injury to a police officer. There is a strong possibility in the case of Ms. Weinman a court would have found her guilty of not only aggravated assault but resisting arrest graded as a felony as opposed to a disorderly person's offense. She could have possibly asserted a self defense argument.
Ultimately, Ms. Weinman will not face any criminal charges but I always advise clients to be respectful of police officers as an argument, and especially physical violence, will do nothing to make a criminal case better. For more information on criminal strategies and defenses in New Jersey and Pennsylvania I encourage you to keep reading my blog.