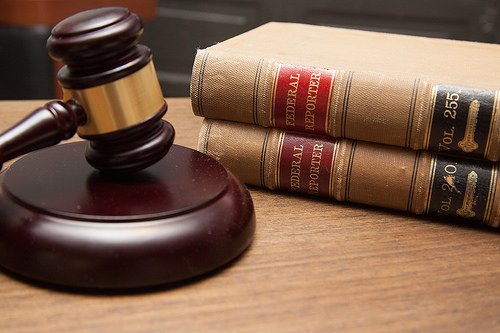 Our criminal defense law firm is based in Philadelphia but we have a second office in Moorestown, NJ, which allows us to handle a wide variety of criminal cases in Burlington, Camden, Gloucester, Cumberland, and Mercer Counties. While New Jersey and Pennsylvania share borders, they each maintain an entirely different criminal justice system. The Pennsylvania system is based on the concept of a preliminary hearing, whereas, New Jersey utilizes the Grand Jury system
Like Pennsylvania, many of our cases in New Jersey focus on the representation of individuals accused of driving under the influence or while impaired (DUI/DWI), the possession of illegal controlled substances or narcotics, and/or the possession of an illegal firearm under the Garden State's Graves Act, which carries with it mandatory minimum sentencing. Illegal gun and drug crimes vary in their degree of criminality and consequences following a conviction, but most of these cases begin with a search warrant which uncovers evidence which forms the basis for these charges.
Warrantless Searches vs. Search Warrants in New Jersey
Keep in mind that police don't always need a search warrant if they can demonstrate exigent circumstances which will qualify as an exception to the search warrant rule. While all searches completed without a warrant are presumed illegal, warrantless searches which fall within these exceptions are permissible under most state constitutions and the United States Constitution (Pennsylvania Article 1, Section 8; New Jersey Article 1, paragraph 7; US Constitution 4th, and the 14th Amendment).
In New Jersey, like Pennsylvania, a search warrant requires probable cause. Probable cause is the reasonable belief that a crime has occurred or is occurring. As I have written in many previous blogs, reasonable suspicion is a lower form of probable cause and is not enough of a basis to issue a search warrant. Probable cause requires more than a mere suspicion of guilt but is a much less evidentiary standard than what is needed to convict a person at trial (guilt beyond a reasonable doubt).
New Jersey & Probable Cause – Totality of the Circumstances Analysis
New Jersey, like Pennsylvania, evaluates the basis for probable cause for a search based on all relevant circumstances. This is known as a totality of circumstances analysis and derives from the 1983 US Supreme Court decision in Illinois vs. Gates. Unlike a warrantless search, a search performed with a warrant is presumed legal (valid) and the burden of establishing its illegality or invalidity is on the defendant.
When police in New Jersey or Pennsylvania apply for a search warrant they must complete an Affidavit of Probable Cause, which explains their basis to search an area. An independent magistrate (judge) will review this affidavit and make a "practical, common sense decision" whether, based on all the circumstances in the affidavit, including the veracity and basis of knowledge of the person supplying the information, that there is a fair probability that the contraband (illegal guns or drugs) or evidence of a crime will be found in a particular place.
Issuing a Search Warrant in New Jersey
Since the probable cause determination requires the totality of the circumstances analysis, the judge reviewing the affidavit of probable cause will go through that same analysis to determine if there is enough evidence to issue the warrant. This analysis permits the judge to review all the evidence and evaluate the deficiencies in that evidence. If there are deficiencies, the judge is permitted to use other factors to strengthen those deficiencies, which would include the corroboration of hearsay testimony or that the person supplying the information has previously provided reliable knowledge in previous police investigations.
For more information on illegal searches in Pennsylvania and New Jersey, I encourage you to keep reading my blog and visit our firm's free download section which provides all of our free books and videos.