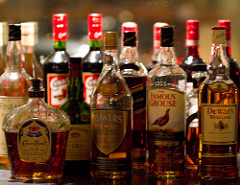 2017 continues to be a year filled with controversial court decisions regarding drunk driving (DUI) cases following the US Supreme Court's decision in Birchfield v. North Dakota, which created a search warrant requirement for blood tests.
Prior to Birchfield
Prior to this decision, law enforcement didn't need a search warrant to obtain a person's blood in Pennsylvania, and a refusal to give a blood sample resulted in increased criminal penalties as well as civil consequences (PENNDOT License Suspension). In Pennsylvania, pursuant to Title 75§1547(b), a person's license will be suspended if he or she refuses a chemical test under Pennsylvania's implied consent law. Further, prior to the Birchfield decision, a person faced enhanced criminal penalties for a blood draw refusal under §3804(c) for violating the DUI statute §3802(a)(1) (General Impairment).
The Current Law in Pennsylvania
The law currently in Pennsylvania is that, upon an arrest, the police officer must inform the person of the following:
A person's operating privileges will be suspended upon refusal to submit to chemical testing (blood, breath, urine).
If the person refuses to submit to chemical testing, upon conviction or a plea for violating §3802, the person will be subject to penalties provided in §3804(c) which is a separate criminal offense.
A Way Around Birchfield?
Following the Birchfield decision there was some debate of whether consent provided a way around this US Supreme Court decision but our Superior Court, specifically in Commonwealth v. Evans stated that, "since the consent was not free from duress or coercion, it was not a means around Birchfield." Check out my article on the Evans decision for more on this topic
Recently, District Attorneys (Prosecutors) across Pennsylvania have tried to argue that a new DL-26, with deleted sections pertaining to criminal penalties, adequately satisfied the consent requirement and gets them around Birchfield.
The Most Recent PA DUI Trial Court Decision
A Centre County Court of Common Pleas decision in Commonwealth v. Miller , CP-14-CR-150-2017, specifically stated that police needed to advise a person of their rights to refuse and that a refusal would not result in a criminal penalty. This decision basically reinforces that the new DL-26 form isn't sufficient. While this decision in Miller isn't binding on trial courts throughout the Commonwealth right now, it is something that your criminal defense lawyer should be arguing if your Pennsylvania DUI case involves a refusal issue and the new DL 26 form.
The trial court in Miller found that police must advise an individual of their rights given the Supreme Court's decision in Birchfield. Currently the law in Pennsylvania is unconstitutional but remains on the law of the Commonwealth. Since the Supreme Court decision altered Pennsylvania law, the court found that a citizen should not be expected to know of this change given that it has yet to be codified.
Conclusion
This recent trial court decision out of Centre County, Pennsylvania is just another example of why criminal defense lawyers, like professional athletes, always need to be working on their craft. Our Philadelphia criminal defense law firm is constantly looking for new ways to help our clients. For more information, please keep reading our blog and visit our free download section
Contact Our Criminal Defense Lawyers in PA & NJ
Please click here to contact our Philadelphia criminal defense lawyers. We offer free case reviews and serve the following areas in Pennsylvania and New Jersey,  Atlantic City, Camden, Cherry Hill, Chester, Conshohocken, Doylestown, Media, Norristown, Philadelphia, Pottstown, Salem, Upper Darby, Upper Merion, Upper Providence, Vineland & Woodbury areas.