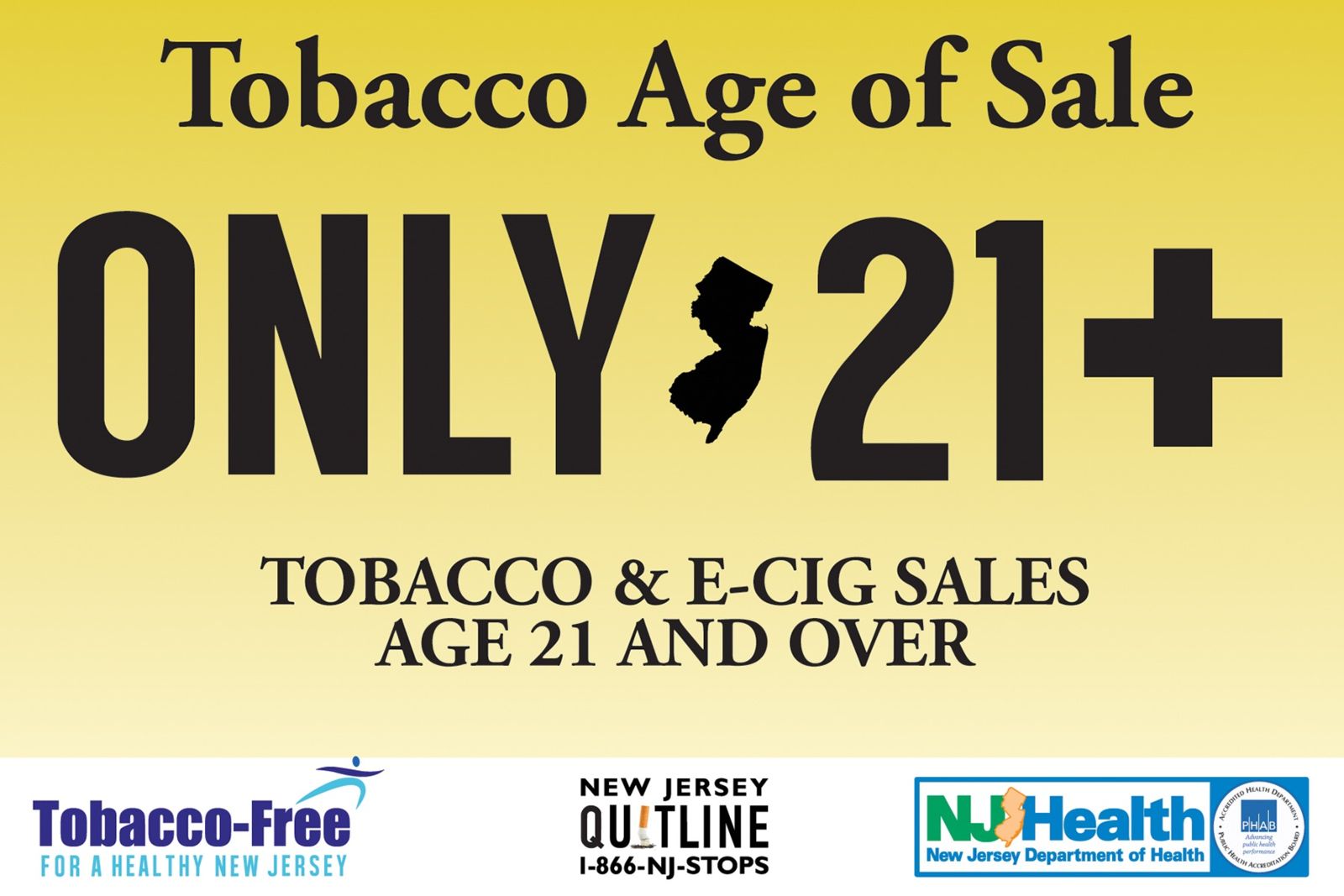 Today, New Jersey becomes the 3rd state to raise the smoking age to 21 after Governor Chris Christie signed a bill Friday that raised the minimum age from 19. The Garden State follows California, Hawaii, and it is expected that Oregon will do so in the coming months. Raising the minimum age to 21 will reduce the risk of premature deaths from lung cancer and other tobacco related illnesses.
New Jersey's new Age Restriction on Tobacco
The new New Jersey law applies to not only traditional cigarettes but also e-cigarettes and ALL tobacco products. The new law makes it not only illegal for a person under the age of 21 to possess or use tobacco products but imposes a fine against anyone who sells, gives, or offers these products to someone under the age of 21. The law, which raised the smoking age to 21, also raised the penalty to up to $1,000 for any person who sells or offers a tobacco product to a person under the age of 21 (See NJ STAT 54: 40a-4.1). The smoking age remains 18 in Pennsylvania but I expect the Commonwealth to address this issue in the next year given that every state is looking for ways to reduce health care costs. The main sponsor of the New Jersey bill is Assemblyman Herb Conaway, who is also a physician from Burlington County. From a health standpoint, the bill is expected to reduce costs of medical care but economically, deli and convenience store owners oppose it because it is likely to diminish sales of sandwiches and other products similar to what the Philadelphia sugar tax has done to these small businesses.
Smoking is already banned in public places in New Jersey and municipalities can impose an up to $200 fine and up to 30 days in jail. Smoking is banned in all college residence halls and on all New Jersey college campuses as of 2005. As of January 2008, smoking has been banned on all enclosed work places including casinos, bars, and restaurants (New Jersey Smoke-Free Air Act). New Jersey's Smoke Free Air Act does not cover beaches, cigar bars, tobacco retail stores, private residences, off track betting parlors, and designated hotel/motel rooms.
Pennsylvania & Smoke Free
Pennsylvania has its own version of the Free Air Act, known as the Clean Indoor Air Act, which was signed in 2008. This law bans smoking statewide in all restaurants and other enclosed work places. The Act exempts all eating/drinking establishments where 20% or less of sales come from food, private residences, vehicles, and certain private clubs. All Pennsylvania local governments are preempted from regulating smoking more stringently with exception to Philadelphia, which initially banned smoking in all city parks, which was later overturned by a Commonwealth court in 2007.
In closing, it's important to keep in mind that the New Jersey ban on cigarettes and the criminal offense related to it remains a petty disorderly person's offense, which is a non-indictable crime in the Garden State (2C: 33-13-1). For more great information about criminal defense strategies and changes to the laws in Pennsylvania and New Jersey, I encourage you to keep reading my blog and visit my free download section