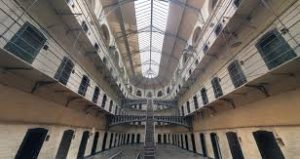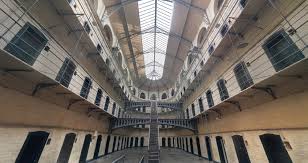 In some cases, the facts and circumstances surrounding the offense requires that we counsel our clients regarding sentencing procedures and consequences. Prison terms often require that one serve a minimum amount of time in custody before becoming eligible for parole. Following this minimum term a person becomes eligible for parole which allows them to be released. Clients, however, often tell us that parole boards are slow and problematic, requiring them or their loved ones to remain in state custody for no other reason but the bureaucratic process. Many times these offenders are non-violent and became involved with the Pennsylvania criminal justice system because of a drug or alcohol addiction.it behooves you to contact our Pennsylvania criminal defense lawyers to discuss options such as entering the Pennsylvania Recidivism Risk Reduction Incentive Program.
The Pennsylvania Recidivism Risk Reduction Incentive Program (RRRI) is a sentencing program that provides non-violent offenders with the opportunity to gain early release from jail without actually meeting a parole board.  Offenders are eligible for this program if their crimes do not involve violence, are not sexual in nature, and/or Megan Law Offenses.  Persons in the program are paroled much earlier than persons serving typical non-violent sentences.
At the time of sentencing, eligible persons receive two (2) minimum terms sentences, the actual term and the RRRI term.  For example, if the sentence was six (6) years, your RRRI minimum would be ¾ the value of your minimum sentence.  The program would allow this offender who previously might have served approximately thirty-nine (39) months or more to be eligible for parole at twenty-seven (27) months.  It is important to keep in mind, however, that in order to remain in the program an offender would be required to complete a list of classes while in custody to receive the benefit of an early release.
It is also important to keep in mind that most offenders who are eligible for this program are generally drug and/or alcohol dependents whose addictions served as the chief motivating factor behind their crimes.  It is also important to keep in mind that while the offender is required to complete certain classes, he/she is also required to maintain good conduct while in custody.  Entry into the program is by no means a guarantee.  Successful entry and completion, however, does provide a person with early opportunity to reenter society and move on with their life.
As your future is at stake please connect with our Pennsylvania criminal defense attorneys to discuss your charges and options to entering into the Pennsylvania Recidivism Risk Reduction Program. Serving those facing criminal and DUI charges in the Philadelphia, Norristown, Doylestown and Media, PA areas.