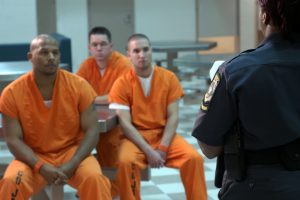 Pennsylvania mandatory minimum sentences often force a person to strongly consider the guilty plea because they expose an individual to a harsh sentence for a particular offense. Mandatory minimum sentences prevent a defense attorney from arguing that a judge following a trial or a plea should mitigate a person's punishment. While federal and state law permit prosecutors to "de-mandatory" an offense this only occurs in very unique situations. In Pennsylvania, mandatory minimum sentences did apply to certain crimes pertaining to drugs, violence, guns, and sexual offenses pertaining to children and the elderly. Pennsylvania sentencing code permitted a court to impose the mandatory minimum sentence as long as the prosecuting attorney put the defense and the court on notice that they intended on seeking a mandatory minimum sentence if the defendant was convicted at trial.
If a person was convicted the prosecuting attorney only needed to request that the court impose the mandatory minimum sentence if the court convicted the defendant of the specific offense. Pennsylvania permitted the court to do this despite the fact that the offense itself did not contain any language regarding a mandatory minimum sentence. Prosecutors relied on the sentencing code for a specific offense which allowed the court to impose the mandatory sentence. Prosecutors didn't even have to satisfy that they had proven the conduct which triggered the mandatory sentence beyond a reasonable doubt. The law only required that they prove it by a "preponderance of the evidence". In a gun case which involved drugs for instance a prosecutor would only have to prove that a person was guilty of each crime beyond a reasonable doubt, provide notice to the court of its intent to seek the mandatory minimum sentence, and establish by a preponderance of the evidence that they had complied with all of these prerequisites.
The United States Supreme Court case of Alleyne v. United States declared this Pennsylvania procedure unconstitutional. The Supreme Court in that decision found that a mandatory minimum sentence only applies if a particular criminal sentencing statute outlines a procedure for imposing a mandatory minimum sentence. Prior to the Alleyne decision many Pennsylvania courts simply asked juries to find that the prosecution had met the necessary elements to trigger mandatory minimum sentences beyond a reasonable doubt. The Supreme Court, however, in Alleyne and subsequent Pennsylvania Superior Court Decision in Commonwealth v. Wolfe and Commonwealth v. Valentine prohibits trial courts from doing this. The Courts in Wolfe, Valentine, and Alleyne all stated that only a state's legislature can outline a criminal procedure because to do otherwise is simply illegal. The State legislatures make laws and courts interpret those laws making up a criminal procedure to satisfy the requirements of a mandatory minimum sentence statute is therefore unconstitutional because the court in effect is acting beyond its powers.
These court decisions have eliminated all Pennsylvania mandatory minimum sentences for the time being. There is a strong possibility, however, that the Pennsylvania legislature will pass new laws to address the Supreme Court's decision in Alleyne and subsequent Pennsylvania decisions following it. New laws, however, will take time because the Pennsylvania House of Representatives and the Senate must pass this legislation by a majority vote and Pennsylvania's new governor, Tom Wolf, must sign it into law. Given that Pennsylvania's house and senate have republican majorities and the new governor is a democrat it may take a while for Pennsylvania to pass new criminal procedures on this issue.
No matter what type of charges you are facing you need the help of an experienced Philadelphia, Pennsylvania defense attorney. Please click here to contact our criminal defense lawyers serving the Philadelphia, Bucks, Delaware & Montgomery County areas.