New Jersey crime code, unlike Pennsylvania's, classifies criminal offenses into six categories: petty disorderly persons, first degree crimes, second degree crimes, third degree crimes, and fourth degree crimes. Pennsylvania classifies crimes as summary offenses, misdemeanor offenses, and felony offenses. Misdemeanors and felonies are further classified by degrees (first, second, third, and ungraded).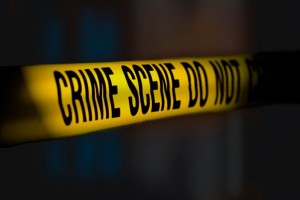 In New Jersey, disorderly persons and petty disorderly persons offenses are not considered crimes even though a person can receive up to six months in jail following a conviction on a disorderly person's offense and up to thirty days in jail for petty disorderly person's offense. Because disorderly persons and petty disorderly persons are not considered criminal convictions a convicted person will not lose the ability to vote, service as a juror, or be impeached by that conviction if ever called to testify as a witness at trial. Despite a criminal conviction if a person is found guilty for either one of these minor offenses it could result in the loss of a driver's license (i.e. conviction per DUI or controlled substance – drugs). While there is a remote possibility of jail for these minor offenses a person convicted for one of these crimes is still subject to a maximum fine of $1,000.00 for disorderly persons and $500.00 for petty disorderly persons. Types of disorderly persons offenses include a possession of a small amount of drugs, simple assault, and petty theft. A disorderly person's offense can be expunged after five years.
First degree offenses are New Jersey's most serious and carry a twenty degree maximum prison term and a $200,000.00 fine. Second degree offenses, while less serious, carry a ten year prison sentence and a $150,000.00 fine and third degree offenses carry a five year state prison sentence along with a $15,000.00. Fourth degree offenses, while the least serious, are still considered criminal convictions and subject a person to an 18 month prison sentence and a maximum fine of $10,000.00. See N.J.S.A.2c:1-4. 
It is very important to understand that if you are charged with a crime in New Jersey you will not hear the words felony and misdemeanor. In addition to categories of offenses stated above New Jersey distinguishes crimes with the term indictable and non-indictable offenses. Crimes of the first, second, third, and fourth degree are all indictable offenses in New Jersey which means that the prosecution must present all of the evidence to a grand jury which must find that enough evidence exists to support a criminal charge for one of these classifications. Following a grand jury's deliberation it produces a written document called a presentment which states the charges and the basis for the charges. Petty disorderly persons and disorderly person offense are non-indictable offenses and therefore do not require grand jury.
First degree type crimes are murder, manslaughter, and rape. Second degree crimes are aggravated arson, burglary, kidnapping, white collar crimes, and drug crimes. Third degree crimes are robbery, possession of a controlled substance, and certain DUI offenses. Fourth degree crimes are stalking, some robbery offenses, certain DUI offenses, and forgery. With exception to murder, all of the above crimes have a maximum punishment according to their degree classification. A conviction for murder could carry a sentence between 25 and 30 years or life.
If you are charged with a crime in the State of New Jersey and you are from Pennsylvania you must understand that there is very different justice system across the river. While the legal principles are the same (guilt beyond a reasonable doubt, presumption of innocence, etc) the procedure is much different.
Contact Our Criminal Defense Lawyers in PA & NJ
Please click here to contact our Philadelphia criminal defense lawyers. We offer free case reviews and serve the following areas in Pennsylvania and New Jersey,  Atlantic City, Camden, Cherry Hill, Chester, Conshohocken, Doylestown, Media, Norristown, Philadelphia, Pottstown, Salem, Upper Darby, Upper Merion, Upper Providence, Vineland & Woodbury areas.