Federal sentencing procedure require a firm understanding of the federal statutes and case law. Prior to the Supreme Court's decision in U.S. v. Booker, federal judges were required to follow the sentencing guidelines and only permitted to depart from the guidelines in extreme situations. See 18 U.S.C.§3553(b)(1).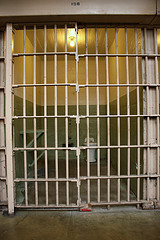 The judge was only permitted to depart from guidelines in cases where he/she found "an aggravating or mitigating circumstance…not adequately taken into consideration by the federal sentencing commission when it formulated the guidelines."
The United States Supreme Court's decision in United States v. Booker, however, specifically stated that federal sentencing guidelines are only advisory and that a court does not need to follow them. The Booker decision went on to say that a federal court is only required to impose a sentence which does the following:
Reflect the seriousness of the offense, to promote respect for the law, and to provide just punishment for the offense;
To afford adequate deterrents to criminal conduct;
To protect the public from further crimes of the defendant; and
To provide the defendant needed education or vocational training, medical care, or other correctional treatment in the most effective manner.
If a federal court chooses not to follow the guidelines specifically and imposes less of a sentence, an appellate court (a higher court) is only permitted to review the decision for "unreasonableness". See United States v. Booker, 543 U.S.220(2005). It is very important to understand, however, that while the Booker decision permits federal courts to impose a sentence below the standard guidelines it does not change or alter federal law which requires a judge to impose mandatory minimum sentence for specific crimes for certain offenses. For instance, federal law imposes a minimum for drug offenses involving certain quantities, crimes with guns, or other firearms, and child sex offenses.
There are, however, exceptions to mandatory minimum sentences where the defendant cooperates and provides "substantial assistance" to the government or where the court finds that the defendant has a minimal criminal history, is not violent, or was not a key participant in the crime.             Federal inmates usually serve almost their entire sentence. There is no parole in the federal system and "good time" credit is limited to a maximum forty-five (45) days per year. See 18 U.S.C. 3624(b). While there is typically not probation in the federal system courts usually impose supervised release following any prison sentence longer than a year.
Contact Our Criminal Defense Lawyers in PA & NJ
Please click here to contact our Philadelphia criminal defense lawyers. We offer free case reviews and serve the following areas in Pennsylvania and New Jersey,  Atlantic City, Camden, Cherry Hill, Chester, Conshohocken, Doylestown, Media, Norristown, Philadelphia, Pottstown, Salem, Upper Darby, Upper Merion, Upper Providence, Vineland & Woodbury areas.