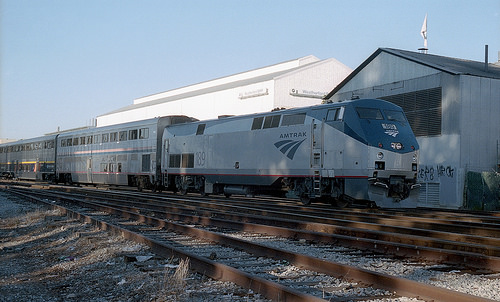 Our criminal defense blog always wants to keep its readers informed with the latest news from the criminal justice world. Right now, the news is focused on the criminal case against Brandon Bostian. One of the criminal charges in this case isn't something that we see often—Causing a Catastrophe
What happened?
Last week, The Pennsylvania Attorney General charged the former Amtrak engineer with hundreds of criminal charges as a result the Philadelphia train derailment that occurred 2 years ago in the city. The incident killed 8 people and injured dozens more. The initial news reports indicated that Bostian faced the misdemeanor charges of involuntary manslaughter (Title 18, Section 2504) and Recklessly Endangering Another Person (REAP) (Title 18, Section 2705.) It now appears, however, that he faces a felony charge which makes the criminal case against him much more serious from a defense standpoint.
The Charge
Bostian is charged with one count of Causing a Catastrophe (Title 18, Section 3302) graded as a felony of the second degree. Unlike a misdemeanor charge, a felony charge carries with it a presumption of incarceration if it results in a conviction or a plea. Even though Bostian has no criminal history, the sentencing guidelines for this criminal offense in Pennsylvania are 3-12 months in jail.   These sentencing guidelines are in addition to what he would face if he was convicted of the other criminal counts against him.
While the misdemeanor charge of REAP carries sentencing guidelines that call for probation, Bostian is charged with 238 counts of this offense. In addition, he is charged with 6 counts of involuntary manslaughter that have the same guidelines as the felony charge of causing a catastrophe (3-12 months in jail). Keep in mind that while many Philadelphia County judges do impose concurrent sentences (run at the same time) on defendants following a conviction or a plea, there is no legal obligation to do so.
Proving the Case
If the prosecution (Attorney General—AG) wants to prove the felony charge against Bostian, it will have to establish that his actions were reckless and as a result of that reckless conduct, he caused "widespread injury or damage." This criminal charge can also be graded as felony of the first degree but that level of criminality requires the element of intentionality as opposed to recklessness. As with any criminal charge, the prosecution will need to establish the elements of this offense beyond a reasonable doubt. While there's no question that a catastrophe occurred, the prosecution may have trouble proving it's case against Bostian. Keep in mind that the transportation authorities have already ruled out that Bostian was intoxicated or even on his cell phone at the time the incident occurred.
Further, there is evidence to suggest there were persons throwing rocks and other debris at the train as it traveled through Philadelphia. This no doubt diverted Bostian's attention and could explain how the train failed to slow down and even sped up as it approached a curve prior to the derailment. The defense may also consider retaining an expert witness to challenge the reckless element of the criminal charges.
Criminal Defense Strategy
Bostian's criminal defense lawyers will have their first opportunity to challenge the criminal charges against him at the preliminary hearing scheduled for June 7, 2017 in the Philadelphia Criminal Justice Center. Understand that the evidentiary standard is much lower at a preliminary hearing than at a criminal trial. While it is likely that the prosecution will meet the burden of proof at a preliminary hearing, it doesn't mean that it obtain a conviction at trial. Look for Bostian's defense lawyer to waive the hearing if he is considering a plea for him. His defense lawyer, however, won't waive the hearing if the prosecution is unwilling to negotiate a reasonable plea for Bostian.
If I were defending Bostian, I would want a plea deal that didn't result in any jail or a felony conviction. Further, if the prosecution wasn't willing to bend on the felony charge and jail, I wouldn't waive the preliminary hearing because it would be missed opportunity to challenge charges. The hearing is also an opportunity to lock witnesses into testimony and evaluate the strength of possible pre-trial motions.
Conclusion
Bostian's lack of criminal history also makes for good defense evidence at trial and strong mitigation evidence even if he is convicted or pleads to some of the charges. For more great criminal defense tips, strategies and explanation, keep reading my blog and visit my free download section today.
Contact Our Criminal Defense Lawyers in PA & NJ
Please click here to contact our Philadelphia criminal defense lawyers. We offer free case reviews and serve the following areas in Pennsylvania and New Jersey,  Atlantic City, Camden, Cherry Hill, Chester, Conshohocken, Doylestown, Media, Norristown, Philadelphia, Pottstown, Salem, Upper Darby, Upper Merion, Upper Providence, Vineland & Woodbury areas.