Former TV star and comedian Bill Cosby continues to make the news with allegations from women regarding sexual assault and rape. Cosby, however, will not be prosecuted in Pennsylvania or any other states in which he is accused of these acts.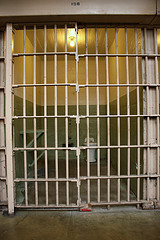 In Pennsylvania, as in other states, there are statutes of limitations which place a limit on the time in which the District Attorney or a County Prosecutor can bring charges against a person for a crime. A statute of limitations, however, vary according to the crime and there are many crimes in Pennsylvania in which there are no limitation or time in which a prosecution must commence. These crimes include murder, voluntary manslaughter, and conspiracy to commit murder, solicitation to commit murder or any other felony which was perpetrated in connection with a murder. With regards to Bill Cosby there is a twelve (12) year statute of limitation for the crimes of rape, sexual assault, involuntary deviant sexual intercourse, and aggravated indecent assault. For other crimes, the statute of limitations is much less. For crimes such as aggravated assault, terroristic threats, burglary, robbery, kidnapping, and arson it's five (5) years. This statute of limitation in Pennsylvania is also five (5) years for witness intimidation and obstruction of justice.
While Pennsylvania can't prosecute Mr. Cosby for the sex crimes there is a possibility that they could prosecute him for perjury as the statute of limitations for that crime is five (5) years. Perjury is a felony of the third degree in Pennsylvania. While perjury charges would stem from a 2005 investigation, prosecutors can perhaps make the argument that the statute tolled because it was recently discovered that Cosby lied during his deposition. It remains unknown if Cosby will be charged but former Montgomery County District Attorney Bruce Castor who is now running for that job again has indicated that he would consider it, if elected.
Tolling means that the statute of limitations is extended. Normally, a statute of limitations begins to run for two and five year type crimes on the day after the offense is committed. An offense is committed when every element occurs. In the case of Cosby, a DA like Bruce Castor would argue that the criminal intent that he needed to establish perjury didn't occur in 2005 but rather in recently released depositions which Cosby's lawyers attempted to keep confidential. If Cosby was charged with perjury it is a crime that would subject him to a seven (7) year state prison sentence. Castor appears very serious about pursuing Cosby for perjury if elected.
Contact Our Criminal Defense Lawyers in PA & NJ
Please click here to contact our Philadelphia criminal defense lawyers. We offer free case reviews and serve the following areas in Pennsylvania and New Jersey,  Atlantic City, Camden, Cherry Hill, Chester, Conshohocken, Doylestown, Media, Norristown, Philadelphia, Pottstown, Salem, Upper Darby, Upper Merion, Upper Providence, Vineland & Woodbury areas.