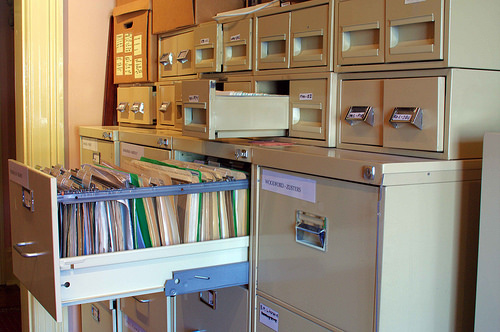 On November 14, 2016 a new law will take effect in our Commonwealth that will allow previously convicted individuals an opportunity to clean up their criminal record. The new law which was signed by Governor Wolf on February 16, 2016, however, doesn't apply to all criminal convictions which were previously not expungable in Pennsylvania.
While the statute, 18 Pa.C.S.9122.1 doesn't expunge criminal records it prevents the dissemination of criminal information about a person's criminal record to anyone other than law enforcement and certain agencies. This would allow convicted persons opportunities that were otherwise out of their reach because of a minor criminal record.
It is important to understand that this new law isn't automatic and a person must petition the court to seal their record. Any person who is convicted of a second degree, third degree misdemeanor or an ungraded misdemeanor and who has been free of arrest for 10 or more years is eligible. Keep in mind that the 10 year period doesn't start until the person has completed probation, parole, or other supervision. The following people are not eligible under the new law:
Those convicted of misdemeanors of the first degree
A conviction under Megan's Law (sex offender registration)
Intimidation of a witness
Retaliation against a witness
Four or more misdemeanor offenses
Ungraded misdemeanors punishable by two or more years in jail
The most common offenses that fall under the law include first offense DUIs, possession of marijuana, possession of drug paraphernalia, certain thefts, and trespassing offense and even some firearm offenses.
Again, this isn't automatic, a person seeking to seal their record must file a petition with the Court of Common Pleas in the county where the guilty plea or verdict took place. Following that petition the DA's Office, has 30 days to consent or object to it. If there's an objection, the judge will schedule a hearing, otherwise the order will be granted and submitted to the appropriate law enforcement agencies. Despite this new law the following agencies may request sealed records:
Any licensing or agency which issues professional occupational licenses having to do with law, medicine, teaching or nursing.
Any agency involving or pertaining to children, youth, or the department of public welfare.
For more information on criminal defense strategies in Pennsylvania, visit my free download section
Contact Our Criminal Defense Lawyers in PA & NJ
Please click here to contact our Philadelphia criminal defense lawyers. We offer free case reviews and serve the following areas in Pennsylvania and New Jersey,  Atlantic City, Camden, Cherry Hill, Chester, Conshohocken, Doylestown, Media, Norristown, Philadelphia, Pottstown, Salem, Upper Darby, Upper Merion, Upper Providence, Vineland & Woodbury areas.