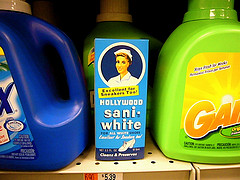 Our law firm represents individuals in Pennsylvania (Philadelphia, Delaware, Bucks, Montgomery, Chester) and New Jersey (Camden, Burlington, Gloucester, Mercer) and frequently we have to remind them and their families of the differences between the two jurisdictions despite sharing borders and 5 bridges. The differences apply not only criminal offenses like the illegal possession of controlled substances and drunk driving (DUI/DWI) but also expungements.  This topic is also discussed in many of my free books!   
What is an expungement?
While the laws differ in the Commonwealth and the Garden State with regards to who and what crimes are eligible for an expungement, an expungement in both states means practically the same thing.  New Jersey defines an expungement as the following  
" the extraction, isolation, and deletion of all records on file within any court, detention or correctional facility, law enforcement, or criminal justice agency pertaining to an individual's detection, apprehension, arrest, trial, or disposition of an offense within the criminal justice system."
What is actually expunged from a criminal record in New Jersey?
If an expungement is granted, the expunged records will include the following information related to the crime or offense:
the criminal complaint
the arrest warrants
the commitment (incarceration)
the processing records
the fingerprints
the photographs (mug shot)
the index cards, "rap sheets", and judicial docket records.
            In New Jersey, individuals can obtain an expungement of criminal records even if a person is convicted of a felony or misdemeanor offense. Keep in mind that New Jersey doesn't classify offenses in crimes like Pennsylvania.   In Pennsylvania, the law is very clear that criminal convictions, with exception to summary offenses, aren't eligible for expungement. This means that a person who is convicted of a misdemeanor or felony offense will have a permanent criminal record within the Commonwealth. Recently, however, Pennsylvania has instituted a record sealing law which permits an individual to file a petition requesting that a court grant an order sealing their criminal record. Record sealing is different from an expungement and it simply limits persons who have access to the information. I encourage you to read my article on Pennsylvania's record sealing law.
In New Jersey, crimes of the 1st, 2nd, and 3rd degree would equate to felonies in Pennsylvania and they're classified as "crimes" or indictable offenses in the Garden State. Indictable crimes in New Jersey would be offenses such as murder, manslaughter, robbery, aggravated assault, some drug offenses, gun crimes (Graves Act), and some DWI related offenses (assault by vehicle). Non-indictable crimes are "offenses" in New Jersey and would not be considered felony offenses in Pennsylvania. These would include crimes such as simple assault, some retail theft, some drug offenses, and DWI.
Indictable Offenses & Expungements—2C: 52-2
A major distinction between Pennsylvania and New Jersey is that, crimes (felonies) and offenses (aka disorderly persons offenses) (misdemeanors) are eligible for an expungement despite criminal convictions. With regards to an indictable offense, any person, despite a conviction, who has not been convicted of any prior or subsequent crime or has not been judged as a disorderly person or petty disorderly person on two or more occasions can apply for an expungement 10 years from the date of conviction, the payment of a fine, the release from incarceration, or the completion of probation or parole, whichever is later. This individual, however, can first make an application 5 years after completing the matter. The court will grant the order for expungement if it finds that it is in the public's interest, given due consideration to the nature of the offense and the applicant's character and conduct since the conviction. The court will make this determination based on a number of factors including the fine imposed, the person's age at the time of the offense, and other considerations.
While a number of crimes are eligible for expungement in the Garden State, the following are not:
Criminal homicide except death by auto
Kidnapping
Luring or enticing
Human trafficking
Aggravated sexual assault
Aggravated criminal sexual conduct
Robbery
Arson
Endangering the welfare of a child by engaging in sexual conduct
Selling or manufacturing child pornography
Perjury
False swearing
In addition to these crimes, any crime pertaining to the sale or distribution of a controlled substance or possession with the intent to sell except if the crime involves marijuana with a total amount sold, distributed, or possessed is less than 25 grams or the crime involved any controlled substance where the conviction resulted from a crime of the 3rd or 4th degree.
Disorderly Person Offenses and Petty Disorderly Person Offenses—2C: 52-3
            Disorderly persons and petty disorderly persons are substantially less egregious offenses in New Jersey, and while the same procedures apply to these non-indictable offenses, a person can apply for an expungement 5 years from the date of the conviction. Finally, municipal ordinances are non-criminal offenses and while the procedure is similar to disorderly persons and indictable crimes, a person may apply for an expungement 2 years from the date of conviction.
For more information on expungements in New Jersey, I encourage you to visit our office or give us a call.