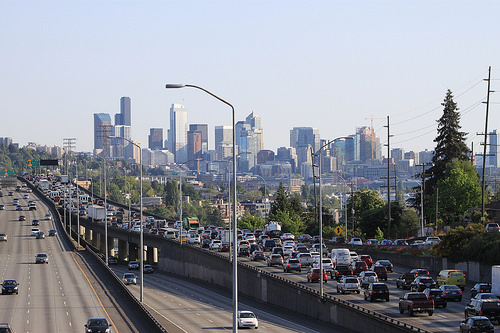 Yesterday, Philadelphia Police arrested a twenty-year old Drexel University student and charged him with Risking or Causing a Catastrophe (Title 18, Section 3302) and Recklessly Endangering Another Person (REAP), Section 18, 2705. The student, Joseph Roselli, is free on bail ($3,700.00/10%) but must appear for a preliminary hearing in Philadelphia on December 1, 2016. At that preliminary hearing, the assigned assistant district attorney will attempt to establish a prima facie case against the student for an incident involving his drone and a Philadelphia Police helicopter. Allegedly, Roselli flew his drone near a police helicopter during a President elect Trump protest in Center City Philadelphia. Roselli allegedly flew the drone from his rooftop apartment building on 30th& Chestnut Street.
According to police, the drone hit the police helicopter and at some point went under it before flying away. Police tracked the drone back to Roselli's apartment and thereafter arrested him. Roselli is charged with this crime because police believe that this 5 pound drone could have brought down this 3,000 pound helicopter in Center City Philadelphia.
The crime of causing a catastrophe is a felony in the first degree if the person actually causes one by "explosion, fire, or some other harmful destructive force" resulting in widespread injury or damage. This crime is a felony of the second degree if the person does it recklessly. In Pennsylvania, a person is reckless when he consciously disregards a substantial and unjustifiable risk that harm will result from his conduct.
Risking a catastrophe is a felony of the third degree if the person recklessly creates a risk of catastrophe, but no catastrophe actually occurs! Recklessly endangering another person (REAP) is a misdemeanor of the second degree if a person recklessly engages in conduct which places another person in danger of death or serious bodily injury. A misdemeanor is a much less serious crime than a felony but conviction for such a crime can't be expunged or even sealed under Pennsylvania new record sealing law. This could be a major issue for this student as he more than likely plans on interviewing for jobs
Since Roselli's conduct didn't actually cause a catastrophe, the prosecutor will attempt to establish that he risked a catastrophe (felony of the 3rd degree) because there isn't evidence that any type of widespread damage or injury occurred as a result of these alleged actions.
While police allege that the drone may have hit the helicopter, it appears that they aren't sure of it.  It's unclear if there is circumstantial evidence to support the drone's actual contact with the aircraft.
Further, the officer's statement that the drone could have caused the downing of the aircraft is open to attack. If the case does move forward with the preliminary hearing, the defense lawyer should attack the officer's basis for the statement as it is a critical part of this charge. While the prosecution may not need expert testimony to support this type of allegation at a preliminary hearing, they will certainly need one at trial with the evidentiary burden of proof if much higher.
If the Commonwealth can't establish a prima facie burden of proof on the felony charge, the case will be remanded to the Philadelphia Municipal Court as opposed to the Philadelphia Court of Common Pleas. It appears that Roselli has no prior criminal history and remains eligible for the ARD Program (Pre-trial Diversion Program) in Pennsylvania, but the District Attorney's office would have to agree to this type of disposition.
The standard sentencing guidelines following a conviction for Risking a Catastrophe calls for probation to 3 months in jail but it is nevertheless a felony conviction. (The guidelines for actually causing a Catastrophe calls for state prison.). For more great information on criminal defense strategies and tactics, I encourage you to visit my free download section
Contact Our Criminal Defense Lawyers in PA & NJ
Please click here to contact our Philadelphia criminal defense lawyers. We offer free case reviews and serve the following areas in Pennsylvania and New Jersey,  Atlantic City, Camden, Cherry Hill, Chester, Conshohocken, Doylestown, Media, Norristown, Philadelphia, Pottstown, Salem, Upper Darby, Upper Merion, Upper Providence, Vineland & Woodbury areas.