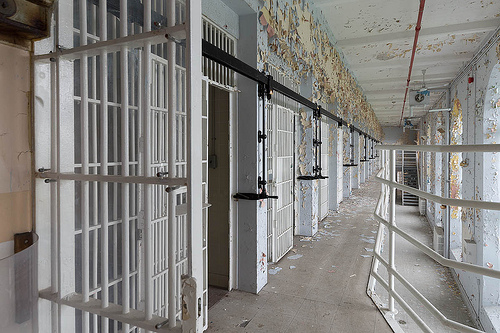 Philadelphia District Attorney Larry Krasner recently made headlines with his announcement pf the Philadelphia District Attorney Offices' new position on low level offenses and cash bail. At the press conference, Krasner announced that his prosecutors would no longer seek cash bail for those accused of certain misdemeanor crimes and non-violent felonies criminal offenses.
The Philly's DA's new policy would apply to approximately 25 common offenses which our law firm often defends, including the following:
Driving under the influence (DUI)
Resisting arrest
Some burglaries
Simple possession of controlled substances
Possession with the intent to distribute controlled substances (PWID); smaller amounts and/or not in possession of Fentanyl or previous history of violence
While many residents within Philadelphia and its surrounding counties of Montgomery, Bucks, Delaware, and Chester have criticized Krasner's position, it's important to keep in mind that bail isn't meant to punish an accused person but rather assure their appearance at trial and all future court dates. Criminal courts in Pennsylvania, like other jurisdictions, set bail based on a number of factors including the following
The accused's contacts with the community (employment, family)
The safety of the community (is the accused a danger to the community)
The accused's prior criminal history
The accused's prior failures to appear (FTA)
Other factors which may influence a person's decision not to appear at future court dates.
It is important to keep in mind that even if a person is charged with a serious offense and faces a substantial criminal penalty (state prison), he or she should not receive an excessively high bail given that the Pennsylvania and United States Constitution (8th Amendment) prohibit it.
If you're charged with a crime in Pennsylvania, it's important that your criminal defense lawyer appears at your bail hearing despite Philadelphia's new position on bail because a prosecutor in the city could still argue for cash bail. Your case could fall into one of these exception and ithout an effective advocate a trial commissioner could set an unreasonably high bail without considering all the factors necessary to make the proper determination.
While Philadelphia is moving toward a non-cash bail system, it is important to keep in mind that the state of New Jersey, with its recent bail reform (see my previous blog article) has already made the switch to non-cash bail. New Jersey, unlike Pennsylvania, no longer maintains a cash bail system in most situations but determines if a person should remain free prior to trial based on a risk assessment. These are very similar factors used in the Pennsylvania analysis including the safety of the community, a person's prior criminal history, along with their contacts to the community (house, employment, and family).
In addition to respecting a person's constitutional rights and presumption of innocence, Philadelphia's new position on bail will reduce its pre-trial confinement jail population. This will ultimately save the city and the Commonwealth substantial costs as it is done in New Jersey. After the state of New Jersey implemented its new bail system, its prison population dropped by 20%. For more information on the criminal justice system in Pennsylvania and New Jersey I encourage you to keep reading my blog and visit my free download section.