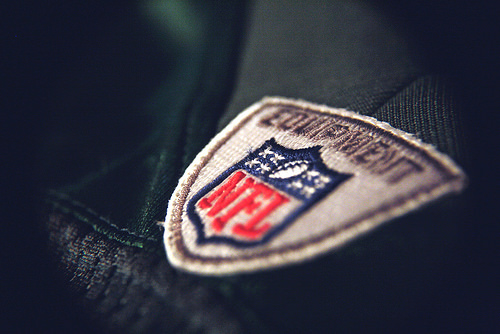 Recently, newly acquired New England Patriot, Antonio Brown, was named as the defendant in a civil law suit. In the law suit, his former trainer alleged that Brown assaulted, harassed, and terrorized her on multiple occasions in 2017 & 2018. The plaintiff, Brittany Taylor, filed the law suit in the US District Court for the southern district of Florida. She resides in Memphis, TN, and she met Brown in 2010 when they were students at Central Michigan University.
The Civil Lawsuit – 5th Amendment Right?
In the lawsuit, Taylor claims that Brown committed these acts at his home in Pittsburgh and his home in Miami. Taylor never reported the matter to police but claims in her civil suit that this experience with Brown has caused her to suffer "near daily panic attacks and suicidal ideations". The lawsuit maintains 3 claims for sexual battery and intentional infliction of emotional distress. Taylor claims to have taken and passed a polygraph test; I encourage you to read more about the admissibility of that test which I explained in a previous blog.
At this point it appears that Brown will contest these civil allegations and that his attorney will not attempt to settle the case out of court. This, however, may be the wrong approach for several reasons. First, unlike a criminal court, the plaintiff's lawyers can call Brown as a witness and force him to either testify or invoke his Fifth Amendment right against self-incrimination. If Brown invokes the Fifth Amendment, the plaintiff's lawyers can use this assertion to argue that Brown committed these acts and is concerned that his admission in either court or at a pre-trial deposition could lead to criminal prosecution.
Could It Become a Criminal Case? Yes
Even though this case is currently not in the criminal court system, nothing prevents the District Attorney's office in Miami, FL or Pittsburgh, PA from reviewing any pre-trial discovery or trial testimony to evaluate possible criminal charges. These alleged incidents occurred in 2017 and 2018, and each jurisdiction is well within the statute of limitations for prosecution under its criminal code.
Our Philadelphia criminal defense law firm has represented many individuals charged with a variety of offenses including assault, illegal drugs or narcotics, illegal weapons or firearms, and other felony and misdemeanor offenses. In many of these cases our clients do not testify in their own defense and we are extremely hesitant to have them make statements or even speak to police at any time. In most situations, our clients will not make any written or verbal statements regarding an incident.
Why Mr. Brown Should Not Make A Statement And Settle Out of Court
It is unclear if Brown has retained a criminal lawyer at this point, but it would be within his best interests to do so. His sports agent and other attorneys representing him may not have criminal backgrounds and could be unfamiliar with the issues that could potentially develop into a criminal prosecution.
While settlement or non-response from Brown could lead to possible NFL sanctions such as a suspension or fines would be much better to risk that outcome than increase the chance of a criminal prosecution where the penalties would be far more severe and would likely include a state prison sentence. Obviously I'm not condoning Brown's alleged behavior but only offering how I would advise him on the situation.
What Could The NFL Do?
The NFL is not obligated to consider the outcome of either a civil or criminal prosecution to determine whether sanctions are appropriate. It is a private and independent organization with its own bylaws and review process. This means that the NFL could suspend Brown based on a response in the form of a counter suit and/or civil trial. The NFL could also act on Brown's non-response through a settlement agreement which would most definitely indicate that the agreement is in not any way an admission by Brown that these incidents ever took place. Obviously the plaintiff could refuse such a settlement agreement but her attorneys may advise her otherwise based on the probability of success at trial.
Civil VS. Criminal Charges
If you are charged with a criminal offense, it's important to understand that a civil case can always develop from it. In these situations we advise clients to enter into no contest pleas where it appears that the evidence is overwhelming. A no contest plea, unlike a guilty plea, does not require any admission of guilt by the defendant. Finally, the evidentiary burden of proof at a civil trial is much lower than a criminal case which will also factor into Brown's attorneys' considerations.