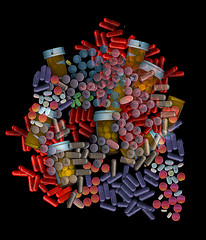 Pennsylvania is about to make a huge change to the traffic law and vehicle code (Title 75) in the Commonwealth. Recently a bill passed through the Pennsylvania legislature which eliminates the mandatory minimum 6 month drivers' license suspension for drug convictions. The bill will also eliminate mandatory 90 day license suspension for underage drinking and false identifications. Read my previous article on this topic
How Pennsylvania Currently Handles Drug Convictions & Driver Licenses
Right now, Section 1532 of the Vehicle Code (Title 75) states that PennDOT will suspend the operating privileges of any person convicted of possession, sale, delivery, offering for sale, holding for sale, or giving away Controlled Substances. This suspension can occur from a conviction in any Pennsylvania court, any federal court or any conviction in any state court within the United States. Remember, PennDOT is an administrative agency and that driving is a privilege in Pennsylvania not a constitutional right.
Governor Wolf is expected to sign the bill into law within the next 10 days and this change will dramatically affect the literally thousands of person charged with drug offense and at risk for losing their license. The new law will take effect 180 days after the governor signs it. The driving force for the change was economic as the current law was for long time viewed as excessively harsh and huge hardship for families in PA.
I have written a number of articles on drug offenses in Pennsylvania and New Jersey. The majority of these article focus on the elements of the offenses and explaining the difference between felony (possession with the intent to deliver (PWID) and misdemeanor drug offenses (simple possession). In addition, however, to a criminal conviction, people often fail to understand that even a minor drug offense conviction can result in a drivers' license suspension in Pennsylvania and New Jersey regardless of the drug involved (marijuana, crack cocaine, heroin, PCP.)
Drug Convictions & License Suspension in New Jersey
Currently, the Garden State isn't as tough as Commonwealth on drug related license. Under NJSA 2C:35-16, when a person is found guilty of any drug offense under Title 35 or 36, New Jersey can suspend a person's driving privileges for a minimum of 6 months and up to 2 years! The suspension would start on the day the person was sentenced unless the sentencing judge, based a criminal defense lawyer's argument, found the "compelling circumstances" warranting an exception to the suspension requirement.
In New Jersey, a compelling circumstance exists if the forfeiture of the license will impose a "extreme hardship" on the person and alternative means of transportation are not available. This is where the services of a strong trial advocate can really benefit you because it is up to your criminal defense lawyer to present a strong argument to the judge as to why he or she should not suspend your driver's license for up to 2 years.
For more information on drug crimes, DUI and illegal gun possession offenses, keep reading my blog and visit my free download section