Pennsylvania Crimes & Offense Gravity Score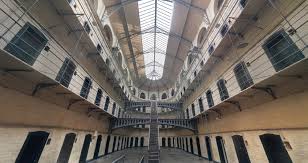 Recently, I put out Podcast #5 where I explained the sentencing process and why its important if you are considering a plea deal. Obviously, we want all of our cases to end with an acquittal (not guilty) or with charges dismissed! This can't always happen and so concepts such as prior record score (PRS) and offense gravity scores (OGS) are important to understand. Read my blog on the most common client questions about sentencing.
If you face criminal charges in Pennsylvania each offense carries with it different potential mandatory minimum sentences and legal consequences. These consequences are dictated by the Pennsylvania Commission of Sentencing. For the most part judges adhere to these guidelines but do have the authority to hand down any sentence they see fit provided they are not above the max penalties or below the minimum penalties. In a perfect world criminal or DUI charges will get dropped. That is not always possible but it is nearly impossible for this to happen without a criminal defense attorney in your corner. If there are certain factors associated with your case our Philadelphia criminal lawyers will explain this to the judge and prosecution in an effort to obtain the best possible results.
Please click here to connect with our Philadelphia criminal attorneys. They offer free case reviews and serve Bucks County, Delaware County, Montgomery County, Philadelphia County and South Jersey.
Gravity Score In Pennsylvania Criminal Cases
Each criminal charge is given an Offense Gravity Score aka OGS. The less serious the crime the lower the offense number. Obviously the more serious the offense the higher they OGS. There are several elements considered, including your criminal history aka Prior Record Score (PRS) when the judge decides what penalty you will face upon a conviction or guilty plea. Also, while no one will ever say it how you behave in court plays a role in your sentencing. For instance, wearing a suit and tie and being respectful will go much further than if you show up in everyday street clothes and have a bad attitude.
Does A Certain Gravity Score Always Equate To Jail Time?
Typically no unless the charge is a violent crime such as murder, crimes against children or sex crime charges. As each case is different you absolutely need a skilled and experienced Pennsylvania defense attorney fighting for you. Representing yourself, is never smart and can go horribly wrong for you. What those facing criminal charges need to think about are the long term and life altering consequences of a criminal conviction or guilty plea. Even after jail, prison or probation many charges will follow you around forever and result in your ability to get a job, find suitable housing and your child custody and visitation rights.
Please contact our criminal defense attorneys serving Southeastern PA & South Jersey for a free consultation.
Serving the Abington, Bristol, Broomall, Chester, Doylestown, Norristown, Philadelphia and Upper Darby areas. In addition they help college students facing criminal and DUI charges at schools such as Temple, Villanova, Drexel, Penn State, University of Pennsylvania, Philadelphia University and St. Joseph's University.