NJ & PA College Student Defense Attorneys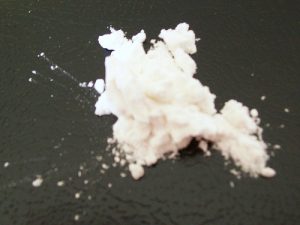 There are more than 100 colleges, universities and campuses in the states of Pennsylvania & New Jersey. If you are a student enrolled in any of these institutions it is expected that you will conduct yourself in a certain manner. This includes adhering to local laws, rules, regulations and ordinances. The same goes for state and federal laws. If you violate any laws and are arrested for a crime or misdemeanor you are subject to local penalties and consequences imposed by the state where you were arrested i.e. Pennsylvania or New Jersey. In addition, you may be sanctioned by the college, institution or university for violating their Student Conduct Policy. Call our criminal defense firm if you are an in state student, our of state resident going to school in NJ or PA or commuter student and are facing criminal, DUI or DWI charges. 
With offices throughout the Philadelphia area we serve those facing charges in Allentown, Bethlehem, Chester, Easton, Doylestown, Media, Norristown, Philadelphia and West Chester. We offer free case reviews and have a wealth of experience handling college student crimes in PA & NJ.
First Offender Programs For College Students
With certain crimes and violations in Pennsylvania or New Jersey you may be able to enter one of the many first offender programs such as the Pennsylvania ARD program, the PA Section 17 program, or the NJ PTI program. Provided you stay out of trouble and complete the program you may be able to have the charges expunged. If you get arrested again the probation is removed and you will be penalized as though you were never given the probationary period. Accepting responsibility for your action(s) is always a wise move both in the eyes of the law as well as the school you attend. The programs mentioned above are normally only an option for those who are first time offenders facing non-violent crime charges. If you have been arrested for a subsequent offense of any type you are facing much more harsh administrative and legal penalties. Let our Pennsylvania college student defense attorneys analyze your case, explain all options to you and help you put this behind you.
Common College Campus Crimes
Any type of crime can take place on a college campus. They are usually fueled by drugs or alcohol as when under the influence decision making and judgment are negatively impacted. Typical crimes in Pennsylvania are are:
DUI or DWI caused by alcohol, illicit drugs and prescription medications
Violent crimes including assault and hazing
Property crimes such as vandalism, criminal trespassing, theft, burglary & robbery
Underage consumption, minor in possession and violation of open container laws
Drug possession such as marijuana, cocaine, methamphetamine, bath salts, heroin and illegally obtained prescription meds
Drug paraphernalia possession such as bongs, bowls and syringes
Gun, firearm and weapons charges
No matter what type of criminal, DUI or DWI charges you are facing our college student criminal defense lawyers. If you are kicked out of school for an on campus, or off campus arrest, your academic status, future and freedom may be jeopardized.
Enhanced Penalties In Pennsylvania College Campus Crime Cases
In Pennsylvania there are drug free school zone laws. These laws encompass college and universities as well as public schools. By virtue of being a college student you stand a very good change of violating PA drug free school zone laws in addition to the actual assault, DUI or drug charges you are facing. These are referred to as enhanced penalties and sometimes referred to as aggravating factors. They add up to much stiffer penalties. The more charges you face the more penalties the courts AND the school may impose. Do not go through this alone. Call our Pennsylvania college student defense attorneys now. for a free case review.
How A Student Crime Lawyer Can Help You
By virtue of being arrested police you may have to face criminal charges as well as face penalties imposed by the school's Office of Judicial Affairs. Being charged, and ultimately convicted of a crime or misdemeanor in Pennsylvania or New Jersey can possibly jeopardize your academic future with the university. Our criminal defense attorneys can help protect your rights in court. They can also ideally get your charges dismissed or dropped altogether if the circumstances and your criminal history allow for it. No matter if you are facing a misdemeanor or felony charge let our college campus crime attorneys review your case and protect your academic standing any way they can.
Contact A Philadelphia Pennsylvania Student Crime Attorney
Do not hesitate to contact our team of college student criminal defense attorneys. They have an office in Center City Philadelphia and serve college students facing charges in all PA & NJ colleges and universities. You can email them here to arrange a free consultation.
Defending accused college students at schools including, but not limited to, Villanova, Rutgers, Temple, Drexel, Philadelphia University, Princeton, University of Pennsylvania, St. Joseph's, La Salle, Rowan, Seton Hall & Stockton College.