On June 15, 2015 Judge Monte Watkins of the Tennessee Criminal Court for Davidson County ordered a new trial for former Vanderbilt University football players Corey Batey and Brandon Vandenburg. Judge Watkins ordered the new trial after defense counsel filed a motion because of new evidence regarding one of the jurors. You may recall that Batey and Vandenburg were convicted on January 27, 2015 on charges of aggravated rape, attempted aggravated rape, and aggravated sexual battery. This incident allegedly occurred on campus.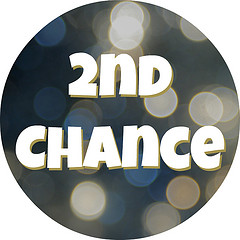 The judge granted the defense's motion after concluding that juror Todd Easter failed to disclose or misrepresented information about his past during voir dire. Specifically, Mr. Easter never stated that he was a key witness in a statutory rape case, despite questions about his past and criminal investigations.
The purpose of voir dire is to ensure that the defendant is given a fair and impartial trial. During voir dire attorneys for the prosecution and defense, along with the judge, ask potential jurors a series of questions to determine if they maintain any biases, prejudices, or other beliefs that could affect their ability to hear the evidence and make an impartial determination as to a person's guilt beyond a reasonable doubt. In the Batey and Vadenburg case the court found that when this juror concealed or misrepresented this information tending to indicate impartiality it created a presumption that formed a basis for a motion and a new trial for the defense.
In Pennsylvania, similar to Tennessee, the defendant is entitled to a new trial after a jury verdict if the motion is based on after-discovered evidence. Pennsylvania uses a four prong test to determine if the person is entitled to a new trial. A court will only grant a new trial for after-discovered evidence if it meets the following requirements:
The evidence could not have been obtained prior to trial by exercising reasonable diligence;
The evidence is not nearly corroborative or cumulative;
The evidence will not be used solely to impeach a witnesses credibility; and
The evidence would likely result in a different verdict.
See Pennsylvania Rules of Criminal Procedure 720.
Keep in mind that after discovered or new evidence, must be actual or real evidence. It can't be potential evidence. In the case of these former Vanderbilt Football Players the trial judge found that this newly discovered evidence could have affected the outcome of the proceedings and as a result he granted Batey and Vandenburg a new trial. Its important to understand that the prosecution in this case can and more than likely will attempt to convict these two former college football players of these crimes again. The right to a new trial doesn't violate a person's right against Double Jeopardy under the Fifth Amendment to the United States Constitution which all states are required to follow based on the Fourteenth Amendment's Due Process Clause. Double jeopardy prevents the state from a second prosecution after a person is acquitted, convicted, or sentenced for an offense. Double jeopardy, however, does not apply where a person's conviction is overturned or set aside which is what happened in this case. There is no date set for the new trial but this motion is a major victory for the defense. It will be interesting to see how this changes the defense's strategy. Batey and Vanderburg are now free on bail and that may indicate that they aren't interested in negotiating a plea despite the outcome of the first trial and the substantial amount of prison they face if convicted of these crimes.
Contact Our Criminal Defense Lawyers in PA & NJ
Please click here to contact our Philadelphia criminal defense lawyers. We offer free case reviews and serve the following areas in Pennsylvania and New Jersey,  Atlantic City, Camden, Cherry Hill, Chester, Conshohocken, Doylestown, Media, Norristown, Philadelphia, Pottstown, Salem, Upper Darby, Upper Merion, Upper Providence, Vineland & Woodbury areas.