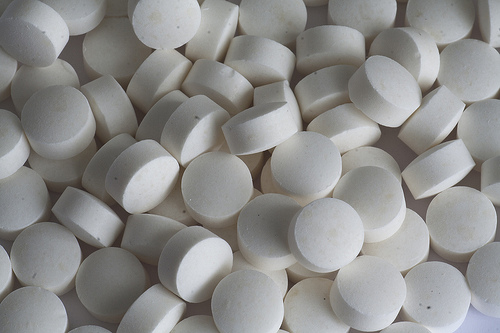 Drug treatment and dependence often leads to criminal behavior and our firm does its best to ensure that these individuals are properly represented in court. It isn't unusual for the prosecution to overcharge individuals in these cases. For example, a person who is only guilty of Simple Possession is often charged with Possession with the Intent to Deliver or Distribute Illegal Drugs or Narcotics, a felony offense,  in Pennsylvania. It is important to keep in mind that the prosecution is required to establish each and every element of a crime, regardless of its severity, beyond a reasonable doubt. There are situations however where, despite our efforts, the person is convicted for a felony offense. In many situations, these individuals aren't violent, but just offenders who have a substance abuse problem.  Persons whose arrest include a gun charge aren't eligible for this program.
What is drug treatment court?
Our firm does its best to anticipate those who will more than likely be convicted at trial and in these situations often advise clients to consider drug treatment court. This program is reserved for non-violent drug offenders with no more than two previous juvenile adjudications or adult convictions. Persons who qualify for the program plead No Contest and have that plea held in abeyance until completion of the program.
The four phase of the program
The program covers 4 phases over the course of 12 months. These phases are put in place with the goal of sobriety and include mandatory drug and alcohol treatment, regular urine testing, meetings with case managers, and attendance at monthly progress listings with supervising judges.  Like Mental Health Court, offenses or infractions within the program can result in the defendant receiving sanctions such as essay writing, increased reporting, or short jail stays.
Phase 1 lasts one month and focuses on non-medical detoxification and assessment. The assessment determines the severity of the defendants' substance abuse and whether the defendant is in need of a dual diagnosis. Dual diagnosis focuses on the defendants' substance abuse and their mental health treatment. During Phase 1, a housing assessment is completed to establish whether the defendant is in need of alternative housing.
Phase 2 lasts three months and is the most intensive treatment part of the program. In addition to treatment, the defendant will receive needed life skill training and counseling. Phase 3 lasts four months and focuses on relapse prevention as well as after care for the defendant. After care focuses on transition from treatment to a sober life style via implementation of relapse prevention tools. At this time, the defendant may be encouraged to attend a 12-Step Meeting, obtain a sponsor, and continue to work toward establishing a sober network.
Finally, Phase 4 lasts four months. During this time the defendant must maintain 100% abstinence from drug and alcohol. It is important to keep in mind that missed treatment sessions or relapses (infractions) will hinder a defendant's progression through the program and cause their length in treatment court to exceed 12 months.
Expungements
Unlike Mental Health Court, if the defendant successfully completes this program, the charges will be withdrawn and dismissed with prejudice; the case is marked closed at that point. The defendant is also eligible for an expungement if he or she remains crime free and drug and alcohol free for one year following the program.  Drug treatment court is a great option because it allows the possibility for an expungement for those who would otherwise be convicted of a drug felony charge in Pennsylvania. Keep in mind that eligibility is limited to non-violent offenders. Violent offenses would also include arrests for illegal firearms and guns.  Please note, that terms of drug treatment court may vary from county to county within the Commonwealth.  You need to check with your criminal defense lawyer for details of the program for your county prior to proceeding with a drug court proceeding.
Conclusion
Drug treatment court is good option if the evidence in your criminal case overwhelming favors the prosecution. For more information on your criminal defense options, especially in non-violent drug offense cases, visit our free download section.  Obviously never accept a program if your case has clear flaw or opening for the defense to attack at trial.
Contact Our Criminal Defense Lawyers in PA & NJ
Please click here to contact our Philadelphia criminal defense lawyers. We offer free case reviews and serve the following areas in Pennsylvania and New Jersey,  Atlantic City, Camden, Cherry Hill, Chester, Conshohocken, Doylestown, Media, Norristown, Philadelphia, Pottstown, Salem, Upper Darby, Upper Merion, Upper Providence, Vineland & Woodbury areas.