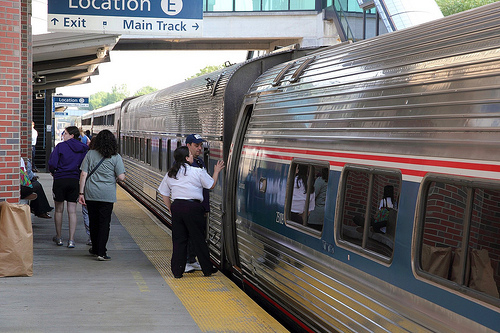 In most situations, criminal charges do not begin with a private criminal complaint but the Pennsylvania Rules of Criminal Procedure do allow it. If a private citizen makes a criminal complaint, it is the District Attorney's responsibility to determine if the alleged perpetrator should face criminal charges. Recently, Philadelphia Municipal Court Judge Marsha Neifield, ordered that the Philadelphia District Attorney's Office charge former Amtrak engineer Brandon Bostonian with Involuntary Manslaughter and Recklessly Endangering Another Person (REAP) following the DA's decision not to do so. Pennsylvania Rule of Criminal Procedure 506 governs the treatment of private complaints which is what set this chain of events in motion.
If the District Attorney disapproves a criminal complaint, that Office must state the reasons for the denial. In these situations, the affiant (the person filing the complaint) may petition the Court of Common Pleas to review the petition, which is what happened here. It's important to keep in mind however, that a district attorney's decision not to prosecute a criminal complaint for reasons which include policy considerations or a hybrid of legal and policy considerations carries with it a presumption of good faith.
Attorney's representing one of the eight victims urged the Philadelphia District Attorney's Office to accept a private criminal complaint which the husband and father of Rachel Jacobs filed on her behalf. Mrs. Jacobs was killed as a result of the May 12, 2015, Amtrak train derailment that killed 8 people and injured over 30. The judge ordered these criminal charges the day before the statute of limitations expired. According to the allegation, Bostonian drove the train at more than twice the posted speed limit through a sharp curve at the Frankford Junction in Philadelphia. Bostonian however had no drugs or alcohol in his system and was not on his cell phone at the time of the crash.
To overcome this good faith presumption, the affiant must demonstrate that the DA's decision amounted to bad faith, fraud, or unconstitutionality. Where that evidence does not exist, the court will not override the District Attorneys exercise of prosecutorial discretion. This court decision means that Bostonian will be charged and have to appear later for a preliminary hearing in Philadelphia. Prior to the preliminary hearing, another judge will determine his bail and the conditions of that bail. Bostonian does not live in the Commonwealth and that may affect the amount of bail set in this case.
At a preliminary hearing, the prosecution will still have to establish a Prima Facie case against Bostonian in order for this matter to move to trial. The DA's office in Philadelphia will not handle this case and has referred it to the Office of the Attorney General. At this point it is expected that the AG's office will charge Bostonian with Involuntary Manslaughter and REAP. These are both misdemeanor charges and far less serious than felony offenses. Given Bostonian's previous position as an Amtrak engineer, it is highly unlikely that he had any substantial criminal history so the sentencing guidelines in this case are on the low end. It is unlikely that Bostonian would face any substantial jail time if he was convicted at trial but it is important to keep in mind that 8 people died as a result of this incident and many more were injured. This is also a highly publicized case and these factors may persuade a judge to sentence him to at least a county prison sentence. Bostonian's attorneys' however may negotiate a plea agreement which would only result in a long period of probation and perhaps fines.
Bostonian, despite a lack of criminal history, will more than likely not be eligible for diversionary programs like ARD. If Bostonians' attorney's aren't offered some type of favorable plea agreement, they will more than likely contest the matter at the preliminary hearing level as well as at the pre-trial and trial levels. Pre-trial motions could include Motions to Quash (Habeas Motion), as well as Motions to Suppress Evidence which was obtained in violation of Bostonians Fourth Amendment Rights, as well as his rights under the Pennsylvania Constitution (Article 1, Section A).
For more information on criminal defense strategies in Pennsylvania and New Jersey I encourage you to keep reading our blog and subscribe to our monthly newsletter.
Contact Our Criminal Defense Lawyers in PA & NJ
Please click here to contact our Philadelphia criminal defense lawyers. We offer free case reviews and serve the following areas in Pennsylvania and New Jersey,  Atlantic City, Camden, Cherry Hill, Chester, Conshohocken, Doylestown, Media, Norristown, Philadelphia, Pottstown, Salem, Upper Darby, Upper Merion, Upper Providence, Vineland & Woodbury areas.