Recently, authorities in Collins County, Texas charges Dallas Cowboy cornerback Marquez White with aggravated assault with a deadly weapon following an alleged road rage incident this past October. While the incident occurred in Texas, it brings up a good opportunity to discuss how Pennsylvania and New Jersey addresses road rage and specifically those incidents involving weapons, handguns, and other firearms.
Aggravated Assault & Weapons (Guns & Firearms) in Pennsylvania
In Pennsylvania under Title 18 § 2702 (4), a person commits an aggravated assault when he attempts to cause or intentionally or knowingly causes bodily injury to another with a deadly weapon. This is obviously a separate charge from any unlawful firearms offenses a person can face if they possess the weapon without a permit (18 § 6106—VUFA, 6108—VUFA, 6105—VUFA). Read my article on the different types of gun charges in Pennsylvania (Uniform Firearms Act) and New Jersey under the Graves Act. I have also written previous articles on the differences between aggravated and simple assault in Pennsylvania.
Aggravated vs. Simple Assault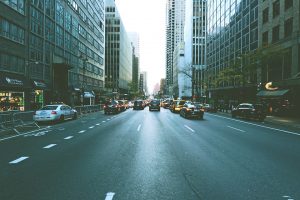 It's important to keep in mind that the difference between aggravated assault and simple assault is often the seriousness of a person's injuries. While simple assault is normally defined as an attempt to cause or knowingly or recklessly causing bodily injury, aggravated assault involves serious bodily injury or an attempt to cause such injury. Simple assault is a misdemeanor while aggravated assault is graded as a felony of the 1st or 2nd degree depending on the circumstances surrounding the incident.
In the case of a road rage allegation, the aggravated assault will be graded as a felony of the 2nd degree which is still substantially more serious than any misdemeanor charge. Keep in mind however, that the presence of a deadly weapon alone doesn't always make the offense a felony. In Pennsylvania a person can actually commit simple assault with a deadly weapon if the prosecution fails to show the action was intentional but rather, negligent [See Simple Assault § 2701(2)]. While aggravated assault normally hinges on the extent of a person's injuries and/or the level of action (negligence vs. intentional) there are situations where the charge is based on the class of person assaulted.
In Pennsylvania, anyone who causes or attempts to cause bodily injury to a police officer, firefighter, teacher (private school included), or any other government employee commits an aggravated assault. The prosecution in these cases does not need to establish serious bodily injury but only bodily injury.
New Jersey Aggravated Assault Charges
As stated earlier, New Jersey doesn't classify crimes as felonies and misdemeanors but rather indictable vs. non-indictable offenses. In the Garden State a person commits simple assault if he causes or knowingly causes bodily injury to a person. See 2C:12-1(a). Like Pennsylvania, a person can also commit a simple assault if he negligently causes bodily injury to another with a deadly weapon (See 2C:12-1(b)(2).) Simple assault in New Jersey is a disorderly person's offense unless it is committed during a fight or mutual scuffle, in which case it is a petty disorderly offense. Aggravated assault in New Jersey is very similar to Pennsylvania in that it focuses on the extent of a person's injuries and/or the class of a person. The seriousness of an aggravated assault charge in New Jersey can range from a crime of the 2nd degree to as low as a crime of the 4th degree depending on the circumstances and the injuries of the victim involved. Read my article on offenses vs. crimes in New Jersey for a better understanding of this distinction.
In addition to the assault charge, a person facing road rage allegations could also be charged with terroristic threats, recklessly endangering another person (REAP), and potentially assault by vehicle. For more information on assault charges I encourage you to visit my free download section and keep reading my blog.