The tennis star, Venus Williams, was recently found liable for a car accident which resulted in the death of 78 year old Jerome Barson. The accident occurred on June 9, 2017, in Palm Beach Gardens, Florida. At the time of the accident, the victim was a passenger and his wife, the driver, was traveling westbound as Williams headed north. The car carrying the victim struck Williams' car which was in the middle of the intersection and traveling north approximately 5 miles per hour.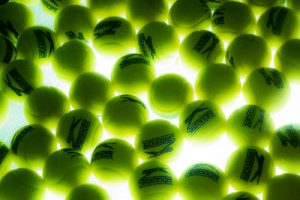 According to the victim driver, she was unable to avoid Williams' 2010 Sequoia and the victim's 2016 Hyundai Accent sustained crush damage on the rear driver side. The non-fatal driver injuries included a cracked sternum and a shattered right arm, along with a broken wrist and several fingers. The passenger's fatal injuries included severed main arteries, massive internal bleeding, a fractured spine, and massive internal organ damage. He died 12 days after the crash at the hospital!
At this point, Williams' is not facing any criminal charges in Florida because it appears that the accident was not the result of Williams reckless conduct, which is a prerequisite for the crime of Homicide by Vehicle in Florida, similar to Pennsylvania. In Pennsylvania, a person commits homicide by vehicle (Title 75. Section 3732) if he or she recklessly or with gross negligence causes the death of another person, a felony of the 3rd degree.
If the homicide occurs as the result of a DUI, a person commits a felony of the 2nd degree and faces a mandatory minimum 3 year jail sentence, which is consecutive for each fatality, under Section 3735 of Pennsylvania's Vehicle Code. Even if a fatality does not occur as a result of a DUI homicide, a person still commits a felony of the 2nd degree but does not face a mandatory minimum 3 year jail sentence.
In a civil court there is a strong possibility that Williams will be found liable for the victim's injuries and death. It's important to keep in mind that the police report, however, isn't evidence and that if the case is not settled civilly, there would need to be a trial to establish Williams' liability. The standard at a civil trial is much different than the standard at a criminal trial. The civil burden of proof is by preponderance of the evidence, while criminal courts require guilt beyond a reasonable doubt.
From this accident, it appears that Williams' vehicle was basically in the middle of the intersection when the victim driver collided with it. Further, there's no evidence that Ms. Williams was driving under the influence of any drugs or alcohol nor was she texting or on her smart phone. If Williams' had been doing anything on her phone or under the influence of any illegal or legal drug, there would have been a greater likelihood of her facing charges. The use of a smart phone and obviously the influence of any drugs or alcohol would have made her conduct reckless as opposed to just negligent. Finally, Williams did not leave the scene of the accident and remained there until police arrived.
While Williams could face some type of traffic violation, it will more than likely be nothing higher than careless driving, which in Pennsylvania (under Section 3714 of the Vehicle Code—Title 75) is a summary offense where a criminal defendant pays a maximum $500.00 fine in the case of death, and a $250.00 fine in the case of serious bodily injury. There is no license suspension for Careless Driving in Pennsylvania but there is a 6 month driving suspension for Reckless Driving under Section 3736. Reckless Driving, however, is still a summary offense.
Contact Our Criminal Defense Lawyers in PA & NJ
Please click here to contact our Philadelphia criminal defense lawyers. We offer free case reviews and serve the following areas in Pennsylvania and New Jersey,  Atlantic City, Camden, Cherry Hill, Chester, Conshohocken, Doylestown, Media, Norristown, Philadelphia, Pottstown, Salem, Upper Darby, Upper Merion, Upper Providence, Vineland & Woodbury areas.