College Student Home For the Holidays?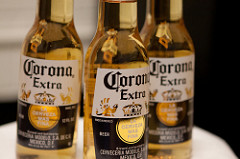 The Holiday Season is here and many families have their college age students (aka kids) home for the Holiday. Typically, many of these students want to see or visit with their high school friends. Ultimately, some of these "reunion" events will involve alcohol and sometimes even drugs like marijuana.
While I'm not the parent of kids in these age brackets yet, I have represented families who have had to deal with these situations which can often complicate a young adult spring and summer semesters and also possible summer jobs and internships.
The Pennsylvania Underage Drinking Law (Until April 2019)
Up until recently, any person under the age of 21 convicted of underage drinking or false identification faced a mandatory 90 day license suspension for a first offense; a 1 year license suspension for a second year offense, and a 2 year license suspension for a third offense. In addition to this license suspension came the stigma of criminal record for a summary offense and fine of up to $500.00.
This license suspension applies even if you are not driving. A person is subject to this penalty if they are found purchasing, consuming, possessing or transporting alcohol. In addition to these mandatory minimum penalties the Court may also require an evaluation to determine the extent of a person's involvement with alcohol and it may require the completion of an alcohol education program, intervention, or counseling.
If you do not have a driver's license you will be ineligible to obtain a learner's permit for 90 days. If you are under the age of 16 your suspension will begin on your 16th birthday. Aside from criminal penalties PennDOT will require a restoration fee and your car insurance company may subject you or your parents to higher premiums. Additional costs and legal expenses could come from underage drinking.
If you are a parent I also encourage you NOT to host any event involving underage drinking. Read my article on social host liability for more information on this topic
Pennsylvania New Underage Drinking License Suspension & Drug Law (April 2019)
This all has changed but that change won't effect underage students this holiday season. On October 24, 2018, Governor Tom Wolf signed a bill which eliminated and repealed the mandatory license suspension associated with underage drinking under 18 Pa.C.S.A Section 6308 and Possession of a False Identification Card (Fake ID) under 18 Pa.C.S.A Section 6310.3.
This change to Pennsylvania's Vehicle Code also eliminates the mandatory license suspension for the illegal possession of drugs (misdemeanor charge) and possession with intent to deliver illegal drugs or narcotics (PWID)(felony offense). I have written previous articles on this topic which I encourage you to read. Both of these however, aren't retroactive and wont take effect until April 22, 2019
Obviously, I'm not an advocate of any person illegal consuming drugs or alcohol but the mandatory license suspension applied even if the offense didn't involve a motor vehicle. It often represented a serious financial hardship to many families as it often prevented people from keeping good paying jobs to support families.
If you are charge with underage drinking or any drug related charge in Pennsylvania, its very important that you discuss your case and your option with your lawyer. While the new law any not assist you right now, there are still a number of options available to you. Check out my blog and my free download section for more great information on criminal defense topics