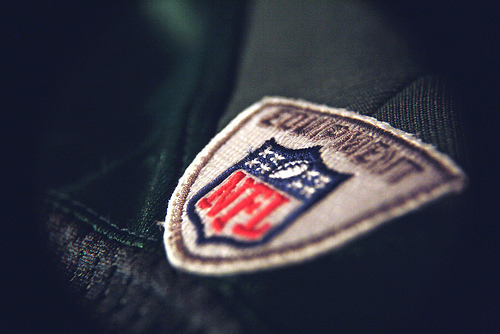 Last week, New York Jets cornerback Darrelle Revis was charged with robbery, aggravated assault, conspiracy and terroristic threats. His preliminary hearing is scheduled for next week in Pittsburgh, PA and he was released on non-monetary bond despite being charged with 3 felony offenses.   This type of bail could be an early indication that this case, however, isn't going anywhere from a prosecution standpoint. The charges are serious and if convicted even a person with no prior criminal history such as Mr. Revis, could face a state prison sentence based on the sentencing guidelines in Pennsylvania.
My frequent readers understand that the purpose of my blog, however, isn't to defend allegations but to educate people on the criminal charges and their elements. The lead charge in this case is robbery. A robbery is a theft committed by force and the degree of that force will determine the severity of the charge or the gradation of the charge.   Robbery is a felony of the first degree if the defendant inflicts or intentionally puts the victim in fear of serious bodily injury during the course of an unlawful "taking" (theft). It is a felony of the second degree when the victim isn't seriously injured or put in fear of serious injury. Robbery is a felony of the third degree if the theft is committed with the slightest amount of force. With a robbery, unlike a theft, the value of the item taken is irrelevant. It is the force element that makes a theft a robbery.
Mr. Revis is also charged with aggravated assault which is also a felony offense in our Commonwealth. Aggravated assault is a felony of the first degree or the second degree depending on the actor's intent. It is is a felony of the first degree if the assistant district attorney (ADA) can show that the serious bodily injury was caused intentionally, knowingly, or recklessly under circumstances "manifesting extreme indifference to the value of human life".
Even if the prosecution, however, can't show an "extreme indifference to the value of human life" a person can still be convicted of aggravated assault of the second degree if the prosecution can establish, beyond a reasonable doubt, bodily injury intentionally or knowingly with a deadly weapon. The term deadly weapon is defined very broadly in our Commonwealth. There is no indication, however, that a weapon was involved in this case.  A less serious form of assault is simple assault. This criminal charge is a misdemeanor of the second degree unless it is a fight started by "mutual consent" in which case it's a misdemeanor of the third degree.   While Mr. Revis is also charged with conspiracy to commit aggravated assault, the prosecution would have to show that he committed this crime with some other person. It wouldn't be enough for the prosecution just to show that he was with another person but they would also need to show that he and someone else had made some type of implied or explicit agreement to commit this crime.
The only non-felony charge in this case is terroristic threat and it's surprising that Mr. Revis wasn't also charge with Recklessly Endangering Another Person (also a misdemeanor charge). I encourage you to read my previous article on these charges to understand more about them. For, now the next step in process is a preliminary hearing. This will be his defense's first opportunity to hammer away at the charges and possibly even get the entire case dismissed for lack of evidence. As I have written, however, a preliminary hearing isn't a trial but an opportunity to have charged downgraded and or dismissed.   While technically his defense can introduce evidence at the hearing, don't look for his lawyers to do so. They should focus their arguments on the inability of the prosecution to meet the elements of the offenses that I discussed in this blog.
For more information on criminal defense concepts and strategies, please keep reading my blog and visit my free download section.
Contact Our Criminal Defense Lawyers in PA & NJ
Please click here to contact our Philadelphia criminal defense lawyers. We offer free case reviews and serve the following areas in Pennsylvania and New Jersey,  Atlantic City, Camden, Cherry Hill, Chester, Conshohocken, Doylestown, Media, Norristown, Philadelphia, Pottstown, Salem, Upper Darby, Upper Merion, Upper Providence, Vineland & Woodbury areas.