Pennsylvania DUI With Property Damage Laws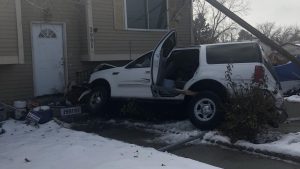 A drunk driving charge in Philadelphia, even a first time DUI offense, can severely complicate your life. You will be subject to fines, court costs, mandatory license suspension as well as other legal ramifications. Property damage at the time of your DUI can further add to the consequences and costs. Depending on the extent of damage, your DUI can be deemed a misdemeanor or a felony. Working with an experienced Philadelphia DUI Defense Lawyer will ensure your rights are protected throughout the entire legal process.
Please contact the Philadelphia County Drunk Driving Lawyers at our firm if you have been charged with DUI involving property damage in the Philadelphia area. They offer free consultations to those arrested for DUI in Philadelphia, Bucks, Montgomery, Delaware and Chester Counties. In addition, they serve South Jersey. 
DUI Involving Property Damage Penalties In Pennsylvania
There are numerous legal, financial and administrative penalties you will face if convicted of DUI in Pennsylvania:
Fines
Court costs
Mandatory suspension of driving privileges
Possible Ignition Interlock Device (IID) implementation
Restitution for property damage
Jail sentence
How Retaining A Pennsylvania DUI Lawyer Will Benefit You
There are various ways to defend a first time DUI as well as subsequent offense DUI charges. In an ideal scenario your charges can get dismissed. In other cases you may be able to get your charges downgraded to reckless driving – alcohol related. Retaining a skilled Philadelphia, Pennsylvania DUI Defense Lawyer will ensure your case is handled effectively and that the best possible outcome is obtained.
Contact A Philadelphia DUI Lawyer
Call the PA DUI Defense Attorneys at our firm for a free consultation. You can email them by clicking here. Let them use their vast experience and knowledge of Pennsylvania DUI law to effectively defend you in court.
With an office in Philadelphia they serve the Atlantic City, Bristol, Broomall, Cherry Hill, Doylestown, Media, Norristown, Philadelphia, Pottstown, Salem, Vineland and Woodbury areas.