Pennsylvania DUI Defense Lawyers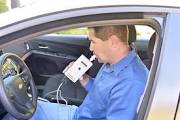 If you have been arrested for a DUI while in Pennsylvania or DWI in New Jersey, it is very important that you contact a Pennsylvania DUI attorney immediately. Any sort of impaired driving charge can impact your life in many ways. An arrest for Driving Under the Influence (DUI) can quickly seem like the end of the world. While it is absolutely not to be taken lightly there are options under Pennsylvania law that help you to keep your life on track. The impact a DUI has on one's driving privileges is a primary concern. Loss or suspension of driving privileges can affect one's employability among other things. One of the programs in Pennsylvania that helps you to manage the consequences of a DUI is the Pennsylvania Ignition Interlock Device Program.
In the Commonwealth of Pennsylvania, if someone is convicted of multiple DUI offenses they may be required to install an ignition interlock device, or IID, once they have their driver's license reinstated. An IID is an instrument that is installed to your car's ignition and serves as a rolling breathalyzer. Once installed, you must blow into the device to prove you have not been drinking. If you do not blow into it the car will not start. The device is capable of detecting a Blood Alcohol Content, or BAC, as low as .025%. That is equal to approximately 1 drink for an average sized adult. In Pennsylvania the legal limit is .08% BAC. 
Blood Alcohol Levels in Pennsylvania
In the Commonwealth of Pennsylvania there are 3 categories your penalty is based on. The categories are directly related to your BAC at time of arrest. They are:
.08-.099% Lowest Penalty
.10-.159% Moderate Penalty
.16 And Above Most Severe Penalty
When And How to Get IID in Pennsylvania
Upon being convicted of DUI your license will be automatically suspended. The length of the suspension is determined by your DUI or DWI history, BAC level, whether or not you refused the breath test and other factors. When that period is up you may apply for the Ignition Interlock Device license. Once you receive your IID license you will have to use it for a length of time determined by the courts.
In order to get the device installed you must go to an official Ignition Interlock Device installer that is approved by the Pennsylvania Department of Transportation (PennDOT). Philadelphia, Pennsylvania DUI Defense Lawyer Alfonso Gambone can point you in the right direction regarding where to get your IID installed. 
Contact A Pennsylvania DUI Lawyer Today
If you or a loved one have been charged with a DUI in Pennsylvania and are concerned about the consequences and alternatives contact the Gambone Law Office. Mr. Gambone has many years experience handling DUI's in Southeastern Pennsylvania and Southern New Jersey. With that, he understands what you are going through and will do his best to help you navigate through this trying time.
Serving the Atlantic, Bucks, Camden, Cape May, Chester, Delaware, Montgomery, Philadelphia, & Salem County areas.