Our law firm recently represented an African American Philadelphia man charged with Aggravated Assault, Terroristic Threat, Unlawful Restraint, Recklessly Endangering Another Person, Possession of an Instrument of Crime, and Simple Assault.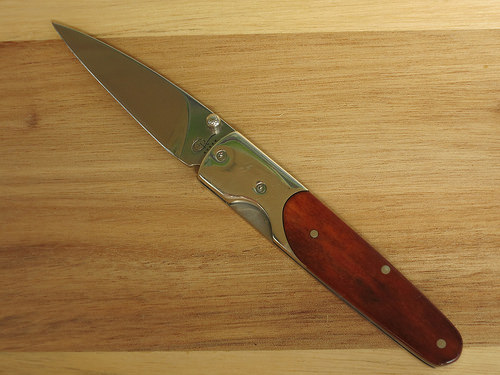 What made this a tough criminal case?
This was a very challenging case because our client didn't want a jury trial but rather wanted us to defend him at a judge only (bench) trial. Normally we recommend that clients proceed with a jury trial in these situations and only elect a judge only trial if the major issue is the grading of the charges (felony of the 2nd degree rather than felony of the 1st degree or misdemeanor rather than a felony) as opposed to the credibility of the wtinesses. Here, however, our client completely denied what occurred on the morning in question and firmly believed that a judge would not find the victim credible.
Remember that at a judge alone trial, one person sits and considers the evidence and also determines the admissibility of that evidence at trial—the Judge! At a jury trial however, the judge determines issues of law but 12 jurors decide all issues of fact. It is extremely difficult sometimes to convince a judge enough evidence does not exist to find that the Commonwealth (prosecution) has met its burden of proof beyond a reasonable doubt.
The criminal offenses that we contested at trial
The charge of Aggravated Assault requires the prosecution prove that the defendant intentionally or knowingly caused or attempted to cause bodily injury. This can be graded as a felony of the first or second degree depending on the injuries or attempts to cause those injuries. It is a felony of the first degree where the prosecution proves beyond a reasonable doubt the person acted knowingly and intentionally to cause serious bodily injury. It is a felony of the second degree where the prosecution establishes that the person acted knowingly or intentionally to cause bodily injury (as opposed to serious bodily injury) with a deadly weapon. The charge of terroristic threat is a misdemeanor of the second degree and is committed when a person either directly or indirectly communicates a threat to commit any crime of violence. The charge of Recklessly Endangering Another Person (REAP) is a misdemeanor of the second degree and is committed if the person recklessly engages in conduct which places another person in fear of bodily injury or death. The charge of Possession of an Instrument of Crime is a misdemeanor of the first degree. An instrument of crime can be anything used as a weapon. Simple Assault is a misdemeanor and a lesser included offense of Aggravated Assault.
What consequences did our client face if he was convicted? 
If our client was convicted of the lead charge of aggravated assault, he faced a likely county jail sentence, only because he had no real prior criminal history. Remember that the court will determine a sentence based on a person's offense gravity score and their prior record score. In this particular location the alleged victim stated that our client had slashed her forearm with a steak knife and held her against her will in his apartment. The judge however, based on our cross examination, didn't find the victim credible and found our client not guilty of the most serious charge of Aggravated Assault and guilty of the lesser included offense of Simple Assault (intent to cause bodily injury) and Possession of an Instrument of Crime.
While obviously our firm strives for complete exoneration, this was a great result given the allegations against our client and the likelihood that he would have been sent to county jail immediately upon any felony conviction.
The sentencing guidelines for Simple Assault call for probation as opposed to jail and our client will likely only have to serve a short period of probation as opposed to incarceration, which obviously would include time away from his family and possibly loss of his job.
The key arguments for our defense?
The key defense argument in this case was the lack of physical evidence of an Aggravated Assault. The victim testified that our client had slashed her forearm but there was no blood evidence found on the knife recovered following the execution of a search warrant, nor was there any blood evidence found within the apartment despite the search of it. Finally, the alleged victim waited a day and a half before reporting the incident and failed to seek any medical treatment for her injuries. Our firm is pleased with this result but is always looking for ways to improve its representation.
Contact Our Criminal Defense Lawyers in PA & NJ
Please click here to contact our Philadelphia criminal defense lawyers. We offer free case reviews and serve the following areas in Pennsylvania and New Jersey,  Atlantic City, Camden, Cherry Hill, Chester, Conshohocken, Doylestown, Media, Norristown, Philadelphia, Pottstown, Salem, Upper Darby, Upper Merion, Upper Providence, Vineland & Woodbury areas.