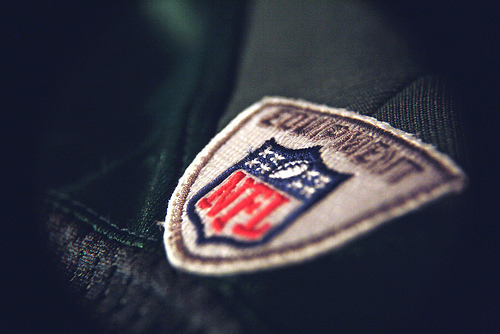 It appears that the Buffalo Bills' and former Philadelphia Eagle LeSean McCoy could be criminally charged in an incident involving off duty Philadelphia Police at an after-hours nightclub. McCoy and some of his alleged associates allegedly attacked two or three other off duty Philadelphia Police Officers at an after-hours night club in Philadelphia. According to the news the fight started because of an issue involving the ownership of a champagne bottle. If charged, the offenses will more than likely be aggravated assault, simple assault, recklessly endangering another person (REAP) and possibly terroristic threats.
Of these criminal charges, aggravated assault is the most serious as it is a felony offense in Pennsylvania. Aggravated assault is a felony of the first degree or the second degree depending on the actor's intent. Aggravated assault is a felony of the first degree if the prosecution can show the serious bodily injury caused intentionally, knowingly, or recklessly under circumstances "manifesting extreme indifference to the value of human life".
Even if the prosecution, however, can show a "extreme indifference to the value of human life" a court can still convict someone of an aggravated assault of the second degree when a person causes bodily injury intentionally or knowingly with a deadly weapon. A deadly weapon is defined very broadly in Pennsylvania and can be anything including a champagne bottle.
While aggravated assault of the second degree is also committed when a person intentionally and knowingly causes bodily injury to a police officer, there is no indication that these off duty police officers were in "performance of their duties". This is an element of this criminal charge but it appears that the prosecution won't be able to establish this evidence beyond a reasonable doubt. It is important to keep in mind, however, that there is a less serious offense of simple assault which is an attempt to cause bodily injury intentionally, knowingly, or recklessly. Simple assault also includes bodily injury "negligently" caused with a deadly weapon (such as a champagne bottle). Simple assault is a much less serious offense and it is a misdemeanor of the second degree unless it is a fight started by "mutual consent" in which case it's a misdemeanor of the third degree.
If and when McCoy and this group is charged, don't expect any type of plea to anything but perhaps the lowest graded simple assault (misdemeanor of the third degree). Any type of admission of guilt, however, would clearly expose McCoy to civil liability and a potential lawsuit from the police officers and possibly their significant others (loss of consortium claim). McCoy, however, could plead no contest to preserve perhaps civil defenses
Despite these criminal charges McCoy may have a strong argument for self-defense as it appears that his group and the alleged victim police officers were all ejected from the club following the incident. While the officer's injuries obviously don't help McCoy's self-defense argument, picking a fight with professional athletes in top physical condition when you're 40 years old and perhaps not in the best shape isn't always the wisest decision either. Look for McCoy's defense attorney also to attack the fact that the officers probably clearly recognized McCoy as a celebrity and may have even instigated the fight due to McCoy's alleged issues when he played football for the Philadelphia Eagles.
While members of the Fraternal Order of Police are portraying this incident as an attack on off duty cops, this organization is obviously going to back its members over professional athletes who make millions of dollars to play football. It is undisputed that these officers were off duty, probably drinking, and clearly not totally innocent because the night club threw them out along with McCoy and his group.
McCoy and his group had a right to defend themselves and the defense attorney should argue that point aggressively. For more on self-defense read my previous article on this topic. If you would like more information on criminal defense and strategies I encourage you to read one of my books, watch my videos, or subscribe to my monthly newsletter.
Contact Our Criminal Defense Lawyers in PA & NJ
Please click here to contact our Philadelphia criminal defense lawyers. We offer free case reviews and serve the following areas in Pennsylvania and New Jersey,  Atlantic City, Camden, Cherry Hill, Chester, Conshohocken, Doylestown, Media, Norristown, Philadelphia, Pottstown, Salem, Upper Darby, Upper Merion, Upper Providence, Vineland & Woodbury areas.