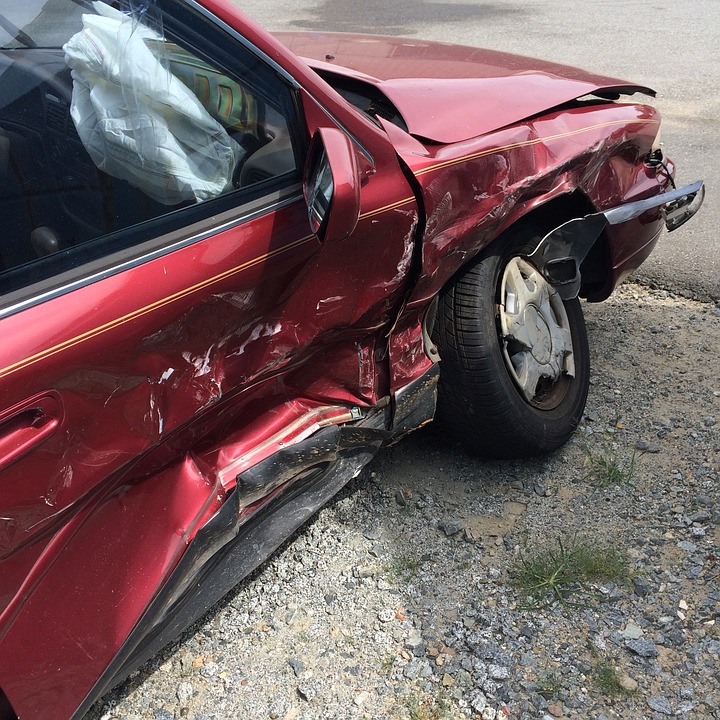 Sometimes drunk driving charges follow a vehicular accident. It is important to understand that in these cases the driver is not only charged with driving under the influence (DUI) but also, possibly, felony related charges. In Pennsylvania and New Jersey, a person who drives drunk and causes a serious accident faces more serious charges such as aggravated assault while DUI. See Title 75, Section 3735.1(a) (Felony of the Second Degree). I have written previous articles on this topic but this blog focuses on accident reconstructions and how they relate to DUI prosecutions.
Obviously not all vehicle accidents are criminal but Pennsylvania does maintain criminal statutes for both DUI related and non-DUI related aggravated assault and homicide by vehicle (Read my article on these topics for more information.) Accident reconstruction is also an important part in these cases because the elements of non-DUI and DUI assault charges are very similar. The only difference is, obviously DUI related charges require the prosecution to prove impairment beyond a reasonable doubt.
Aggravated Assault By Vehicle While DUI vs. Aggravated Assault By Vehicle Non DUI
In Pennsylvania a person commits an aggravated assault by vehicle (non-DUI) when he or she recklessly or with gross negligence causes serious bodily injury to another person. This is a felony of the 3rd degree and there is no mandatory minimum sentence. A person commits a homicide by vehicle (non-DUI) when a person acts recklessly or with gross negligence and thereby causes a death or fatality. Similarly to aggravated assault by vehicle, this is a felony of the 3rd degree and while there is no mandatory minimum sentence for this charge, there is a higher offense gravity score than aggravated assault by vehicle. See Title 75, Section 3732.1
Drunk driving, however, changes both of these offenses. Homicide by vehicle while DUI is a felony of the 2nd degree and carries with it a 3 year mandatory minimum (See Title 75 § 3735(a)). Unlike homicide by vehicle, non-DUI, the prosecution isn't required to prove recklessness or gross negligence but simply negligence. Further, aggravated assault by vehicle-DUI is committed when a person negligently causes serious bodily injury to another person as a result of a violation of the DUI statute (Title 75, Section 3802).
The Need For An Accident Reconstruction Expert Following a Vehicle Accident & Criminal Charges
If you're drunk driving case involves a vehicle accident where a person is injured or killed, there is a strong possibility that the prosecution will charge you with aggravated assault and even homicide by vehicle while DUI if the person later dies. In these situations, accident reconstruction science is critical to the prosecution and defense because the prosecution must establish negligence. Negligence is a civil law concept but in some cases does have a role in criminal prosecutions.
In most situations, an accident reconstruction specialist will almost always have either police or engineering training or both. This background allows him or her to look at the report of your accident and apply engineering standards and those scientific principles to reconstruct and recreate what led to and likely caused the accident. In some cases accident experts may be able to determine who was at fault and other critical details such as speed at the time of the accident, the braking pattern of all vehicles, and even identify the relative positions of the passengers inside of the vehicles prior to the collision.
Is Accident Reconstruction a Recognized Field of Study? What is studied?
Remember that vehicular accident reconstruction is a scientific process of investigating, analyzing, and drawing conclusions about the causes and events during a vehicle collision. Despite what many may believe, accident reconstruction is a recognized field of study and the National Highway Traffic Safety Administration funded the first national guidelines for standardization training in the field in 1985. These guidelines led to the formal establishment of the Commission for Traffic Accident Reconstruction. Accident reconstruction investigations involve, in most situations, visiting the scene of the accident, investigating all of the vehicles involved, and taking measurements, interviewing witnesses, and taking photographs.
In most situations physical evidence such as tire marks are examined as the skid mark can often allow calculations of the original speed. Beyond problems with the vehicle or driver error, an accident specialist will also review the road surface along with possible obstacles or debris. Both the prosecution and the defense will often use accident reconstructionist's in civil and criminal cases.
If your DUI or even non-DUI criminal charge involves a vehicle accident you may want to consider employing one. For more information on drunk driving charges I encourage you to keep reading my blog and visit my free download section.