New Jersey Defense Attorneys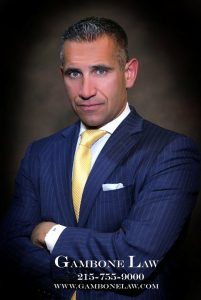 If you, or perhaps a loved one, are facing criminal, DUI or DWI charges in New Jersey, please contact our Salem County criminal lawyers for a confidential consultation. We will gladly review the facts of the matter and inform you of all possible legal defense options possible. Being charged with a criminal offense is a serious matter and could result in possible incarceration and the payment of stiff fines and penalties. Please read on to learn more about the different criminal defense practice areas our Salem, New Jersey criminal defense attorneys service and how they can help defend your Constitutional rights, freedom and reputation.
Our Salem County criminal lawyers offer complimentary case reviews and will stop at nothing to get your pending criminal charges dismissed or dropped. Beating Pennsylvania criminal charges and NJ DWI charges is our top priority. At the very least our Salem County, NJ defense attorneys will fight to minimize the negative consequences of your pending charges. Serving the accused throughout the Atlantic County, Bucks County, Burlington County, Camden County, Cape May County, Cumberland County, Delaware County, Gloucester County, Montgomery County, Philadelphia County & Salem County areas.
Assault Charges & Violent Crimes In New Jersey
In New Jersey, and PA, there are various types of assault charges you may face. These can be misdemeanors or felony charges. Common examples are simple assault, felony assault, assault with a deadly weapon, kidnapping, offensive touching and criminal battery. If facing any of these or others please contact our Cumberland County assault defense lawyers for a free initial consultation.
New Jersey DWI Laws & DWI Charges
In Pennsylvania and NJ one of the most common crimes to be arrested for is impaired driving, driving under the influence, driving while impaired or driving while intoxicated. These are usually misdemeanor crimes but can be felony charges if you had a minor in the vehicle, you caused an accident, injury or death. In addition to the classification of charges you can also face much more severe charges if looking at first time DWI in NJ with high blood alcohol content (BAC), second offense DWI, third DWI in NJ, DWI with drug possession, DUI with a bench warrant(s) and multiple DWI's within a very short period of time.
There are two aspects of impaired driving charges in NJ & PA: the criminal as well as administrative. The administrative aspect has to do with your license being suspended by the Division of Motor Vehicles (PA) and the Motor Vehicle Commission (NJ).
In certain New Jersey drunk driving cases there is also a 3rd element: civil penalties. This is usually in the form of a lawsuit for losses suffered due to the accident, injury, property damage or wrongful death caused by you driving while impaired. If facing DWI charges of any type please click here to contact our Cumberland County criminal lawyers immediately.
Drug Crimes
Drug crimes are prevalent throughout certain cities in New Jersey as well as Pennsylvania. Our Philadelphia criminal lawyers handles the following types of drug crimes in Pennsylvania and New Jersey:
Federal drug charges
4th Amendment search & seizure violations
Possession defense
Drug manufacturing, trafficking, and distribution defense
Misdemeanor drug charges
Felony drug charges
Pennsylvania and New Jersey state code covers drug possession and drug paraphernalia charges. Under this code, it is a criminal offense to be in possession of a controlled substance such as marijuana, cocaine, meth, opioids (Vicodin, Percocet, Norcos, etc.)or heroin. Enhanced penalties, fines, and sentencing apply if you are found guilty of possessing a Schedule I controlled substance. Under NJ as well as Pennsylvania state code, it is a criminal offense to manufacture, distribute, or possess with the intent to distribute a controlled substance.
If you or your loved one has been charged with any of the above referenced crimes, contact our Atlantic City, NJ law office for a free consultation.
Juvenile Crimes
Juvenile justice applies to teenagers who are not old enough to be held responsible for adult criminal acts. In the state of New Jersey, the criminal culpability age is 18-years-old. The juvenile justice system seeks to rehabilitate teens rather than punish them. Like all states, New Jersey counties have separate juvenile courts. The goal of each court is to stop cycles of delinquent behavior with troubled teens. If your child has been charged with a crime, contact our Bridgeton, New Jersey law office for a free consultation.
Don't let a single mistake your child made impact his/her future. Please contact our Cumberland County criminal attorneys today for help.
Misdemeanors
The Commonwealth of Pennsylvania classifies crimes into felonies and misdemeanors. A felony is a crime that is punishable by at least one year in prison. A misdemeanor is a crime punishable by up to one year in jail and is not classified into separate classes. We provide legal representation for the following misdemeanor crimes in PA:
Thefts
Assault
Stalking and harassment
Possession of marijuana
Driving under the influence of alcohol or drugs
Weapons Crimes
If you, or your child, are facing weapons charges, firearm charges or gun violations in Pennsylvania or New Jersey, you face very serious penalties upon a conviction, including prison time and hefty fines. In order to fight for your freedom, it is important that you understand your rights and how to best defend them. At our Cumberland County, NJ criminal defense law firm we defend clients who have been charged with any of the following gun crimes or weapons violations:
• Possession of an Illegal Weapon
• Possession of an Unlicensed Weapon
• Use or Intended Use of a Firearm or Weapon During Criminal Activity
• Carrying a Concealed Weapon
• Assault with a Deadly Weapon
• Illegal Sale of Guns or Firearms
• Other Weapons Violations
White Collar Crimes
White collar crimes consists of non-violent offenses characterized by the use of misinformation, concealment, or abuse of trust in regard to business interest. If you have been accused of white collar crimes such as embezzlement, fraud, forgery, racketeering, or identity theft, contact our Vineland, NJ criminal defense attorneys for a consultation. A white collar crime conviction in PA or NJ will have a serious impact on your career, your ability to provide for your family and your freedom.
Contact Our Cumberland County Criminal Lawyers
Our Cumberland County, New Jersey criminal defense attorney is here to service your legal needs. Contact us in confidence today to schedule a consultation to discuss your legal matter.
Being licensed in New Jersey & Pennsylvania Mr. Gambone serves the Atlantic City, Bridgeton, Bristol, Camden, Cape May, Chester, Cherry Hill, Doylestown, Mount Holly, Maple Shade, Media, Mount Laurel, Norristown, Philadelphia, Pottstown, Salem, Upper Darby, Vineland & Woodbury areas.