Professional Credential Defense Attorneys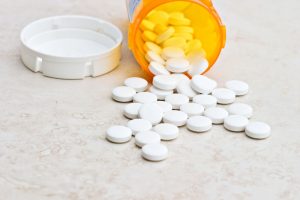 In the Commonwealth of Pennsylvania, and the state of New Jersey, many industries and professions require that those in the field acquire and maintain professional license credentials. Being arrested, and ultimately convicted of, a criminal charge, DUI or DWI offense can result in you losing your professional credentials which can impact many areas of your life. If you are facing criminal, DUI, serious traffic or any type of inappropriate conduct in the greater Philadelphia or South Jersey areas you need the help of a skilled and experienced professional license defense attorney.
Contact Philadelphia Professional License Defense Attorney Alfonso Gambone for a free consultation. Serving the accused in the Abington, Bristol, Doylestown, Blue Bell, New Hope, Philadelphia, Norristown, Pottstown, Cherry Hill, Mount Laurel, Haddonfield, Cape May, Vineland and Atlantic City areas.
Accountant License Defense
Pennsylvania state law mandates that any person working as a Certified Public Accountant ( CPA) be licensed. The license is given by the PA Board of Public Accountancy/Board of Accounting. As in other professions, if a CPA is accused of unscrupulous business practices, professional misconduct, or charged with a crime they may have their professional license jeopardized. If you are facing the possibility of losing your CPA license you should speak with a Pennsylvania attorney handling certified public accountant license defense cases.
Contractor License Defense
The Commonwealth of Pennsylvania also mandates that any person or organization working as a contractor be licensed. A contractor can be anyone from a home repairman or remodeler to a new home builder. The license is given by the Pennsylvania Contractors State License Board. As with many fields, contractors accused of fraudulent business practices, scams, misconduct or convicted of a crime(s) may have their professional license jeopardized. If you are facing the possibility of losing your professional license you should speak with a criminal defense lawyer handling contractor license defense cases in Pennsylvania and New Jersey.
CDL License Defense
Commercial drivers license holders, which can include truckers, cab drivers, delivery truck drivers and limo drivers are vulnerable to losing their commercial license if they are arrested for DUI, serious traffic offenses and other crimes. CDL holders are very highly scrutinized and even if you are arrested driving your personal vehicle during non-work hours you can lose your commercial driving privileges for an extended peril of time according to Pennsylvania law. Rather than go through this alone you should retain a skilled and experienced professional license defense attorney handling CDL defense cases in NJ & PA. 
Real Estate License Defense
In order to work as a commercial realtor, residential realtor or real estate broker in Pennsylvania you must obtain the appropriate license from the Board of Registration of Real Estate Brokers & Salespersons and the Pennsylvania Department of Real Estate (DRE). As with many other professions that require you to maintain a valid professional license, your real estate license and your ability to earn a living may will absolutely be impacted if you are accused of a crime (including traffic violations and misdemeanors) or some type of professional misconduct. Examples of behaviors or misconduct that may impact your ability to work as a realtor are serious criminal charges, fraudulent business practices or unethical business practices. If your professional license is in jeopardy you should speak with an experienced professional license defense lawyer handling real estate license defense cases.
Childcare Worker License Defense
In order to own, operate or work in the child care industry you will need to be licensed by the Pennsylvania Department of Social Services (DSS). Obtaining a DSS license is necessary and can be a very complex process. If you currently work in the childcare industry and are accused of professional misconduct or a crime such as DUI or crimes involving children your professional license, and your ability to earn a living, may be compromised. Having an experienced criminal defense lawyer who is experienced at defending professional license cases is a wise decision.
Nursing License Defense
The nursing profession, which includes Registered Nurses, License Practical Nurses and Nurse Practitioner's must also adhere to a standard of conduct that is established by the Pennsylvania Board of Nursing. These standards apply to both their personal and professional lives. Any arrests or infractions can and will result in their licensing credentials being jeopardized. Examples may include arrest for DUI, drug possession and use, domestic violence as well as behaving in a manner that is unbecoming of a healthcare professional.
Healthcare Worker And Medical License Defense
Just like nurses, doctors, physicians, dentists, physical therapists, chiropractors, and other healthcare practitioners must adhere to a very high standard of conduct established by their governing boards such as the PA State Board of Nursing and Pennsylvania State Board of Medicine. Again, this is true for their professional lives as well as their personal lives. Any deviation from this standard of conduct may result in their professional licensing credentials being jeopardized.
Teaching License Defense
To teach at Pennsylvania schools, both public and private, requires you to be certified via the Pennsylvania Department of Education. As a teacher if you are merely accused of crimes such as inappropriate relationships with children, DUI, drug crimes or domestic violence you can lose your teaching credentials. Working with an experienced teaching license defense attorney makes sense.
Contact A Professional License Defense Attorney Serving NJ & PA
Call Philadelphia, PA Criminal Defense Lawyer Alfonso Gambone today to discuss your case, learn what rights you have and how Mr. Gambone can help you. You stand to lose a lot if you hold professional credentials and ultimately lose them due to a criminal, domestic violence, drug crime, DUI or DWI charge.
Mr. Gambone serves the Bala Cynwyd, Cherry Hill, Doylestown, Media, Mount Holly, Norristown, Philadelphia, Upper Darby & Voorhees areas.