Illegal Possession & Sale Of Prescription Medications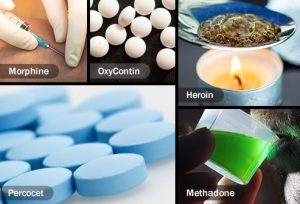 It is against the law to be in possession of, deliver or sell prescription drugs such as painkillers, opioids, anti-anxiety medications, hypnotics and muscle relaxers in the Commonwealth of Pennsylvania. Being arrested for, and charged with any type of drug crime is very serious in Pennsylvania. Depending on the circumstances surrounding your arrest you may be charged with either a misdemeanor or felony drug charge. This is not something you should face alone. It behooves you to contact our Philadelphia drug crime defense attorneys handling illegal and fraudulent prescription drug possession.
If you have been arrested for being in possession of prescription drugs or prescription narcotics please understand that you do have rights and they need to be protected. Our Pennsylvania prescription drug possession attorneys serves those charged with drug crimes throughout all of Bucks County, Delaware County, Montgomery County and Philadelphia County, Pennsylvania. Let them make fighting for your rights his number one priority. They will use their knowledge of Pennsylvania law to obtain you the most favorable outcome possible.
Common Prescription Drugs Illegally Possessed And Sold In Pennsylvania
Xanax/Valium
Vicodin
Percocet
Oxycontin
Aderall
Tramadol
Viagra/Cialis
Ambien/Lunesta
Many of the drugs listed above are used casually or socially at bars, parties, clubs and on college and university campuses. Being caught with these, with or without the intent to distribute or deliver or sell can bring very serious, expensive and life altering consequences on your life.
Penalties If Convicted Of Possessing Or Selling Prescription Drugs
The penalties and consequences of being convicted of illegal prescription drug possession can be very severe. There will be fines, fees, court costs and attorney's fees. You may be placed on probation, house arrest or put into a drug diversion program. You may also face a lengthy jail sentence depending on the circumstances of your arrest as well as your previous criminal history.
In some cases a first offense may allow you to gain entry into the Pennsylvania Section 17 Program. Let our drug possession defense lawyers review your case and explain all possible legal options to you. 
Let Our Drug Charge Defense Attorney Help You
A drug crime conviction can negatively impact you now and in the future. Even a first time misdemeanor can severely disrupt your on many levels. These include your ability to get a job and your ability to further your academic career among other things. If you have been charged with illegally possessing or intending to deliver illegally obtained prescription drugs contact our Philadelphia drug crime defense lawyers by clicking here.