Alternative Sentencing Options In Pennsylvania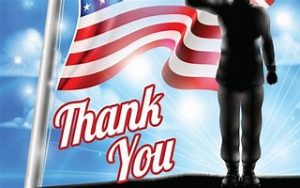 In many different Pennsylvania counties Veterans Treatment Court is a special, problem-solving court that provides comprehensive treatment and alternative sentencing options for our combat veterans who have honorably served their country. Through the collaborative efforts of the Treatment Court Judge, the District Attorney's Office, the Public Defender's Office, the Veterans Health Administration, the Adult Probation Office, and fellow veteran mentors, combat veterans receive help for PTSD, TBI (traumatic brain injury), substance abuse, and mental health issues directly related to their combat experience. The Pennsylvania Veteran's Court Program is typically a 12 to 22 month voluntary program that honors the service of our soldiers through regular bi-weekly interaction and court sessions before the Veterans Court Judge.
If you are a veteran, and are facing criminal or DUI charges in the Philadelphia, Pennsylvania area call our Philadelphia criminal defense lawyers. Let them help you through this trying time so that you can get your life back on track. Serving the accused in Bucks County, Delaware County, Montgomery County & Philadelphia County. 
Gaining Admission Into Veterans Court & What Is Expected Of You
In order to get into veterans treatment court there is an application process that must be completed. Our Philadelphia defense attorneys can help you get into the program.The first step is to fill out a Veterans Court application. You will also be required to report to Veterans Court and observe a Veterans Court session. Once accepted you meet with the Veterans Court Adult Probation Officer and the Veterans Justice Outreach social worker. You will be required to follow through with drug & alcohol or mental health treatment as recommended. In addition, you agree to submit to regular drug testing. If needed you are offered assistance with all life-stress issues, including homelessness, depression, employment, education, etc. As part of the veterans court program you appear before the Veterans Court Judge on a bi-weekly basis to report your progress.
Pennsylvania Veterans Court Eligibility
Not all veterans will be eligible for the Veterans Court program. The eligibility requirements are:
Honorably discharged combat veterans from all wars and all branches of the military, including the reserves.
Veterans suffering from combat-related PTSD, TBI (traumatic brain injury), mental health issues, and substance abuse problems, all of which resulted in criminal activity.
Veterans who honestly want help, and are willing to submit to a lifestyle of total sobriety.
If you are applying to the program just to get out of a legal situation, and you are not committed to changing your life, sobriety, etc. this program may not be for you.
Contact A Pennsylvania Veterans Treatment Court Attorney
Please click here to contact Philadelphia Criminal Defense Attorney Alfonso Gambone. He will review your case and help you determine the best possible choice for you. With an office in Center City Mr. Gambone serves the Philadelphia, Chester, Media, Doylestown, Norristown & Pottstown, PA areas.