Philadelphia Drug Possession Lawyers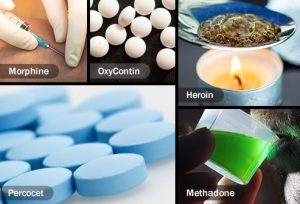 In the Commonwealth of Pennsylvania many drug crimes, drug charges and drug possession arrests are misdemeanors. These can range from possession a small amount of marijuana, medical marijuana to larger amounts of harder drugs like cocaine heroin. The various Pennsylvania misdemeanor drug crimes are outlined below. Other factors come into play in PA drug cases are amount of drug found, type of drug found, your previous drug crime history, your history of first offender programs and your history of other crimes. One thing is for sure and that when facing any drug crime in Pennsylvania you need the help of a skilled Philadelphia, Pennsylvania misdemeanor drug crime lawyer.
Please click here to contact our Philadelphia misdemeanor drug crime defense attorneys. They routinely handle both misdemeanor drug crime cases as well as felony drug crimes. They offer free case review and serve the Bucks County, Delaware County, Montgomery County and Philadelphia County areas.
Penalties For Misdemeanor Drug Crimes
According to Pennsylvania mandatory minimum sentencing guidelines misdemeanor drug crimes such as cocaine, heroin, marijuana, hashish, XTC, bath salts and others can result in:
1) Jail or prison time
2) Severe fines, fees and court costs
3) Community service
4) Probation
5) Enrollment in one of the various first offender programs
It is by no means wise to represent yourself or simply ignore the charges altogether. There is a lot on the line when facing any drug charge in Pennsylvania so please let our Philadelphia County drug crime defense lawyers help you.
Defending Drug Cases In Pennsylvania
In terms of drug crimes there are a number of possible defenses. It is important to have an experienced drug crime defense attorney assemble a sound, and solid, defense for you. These defense can range from illegal search and seizure, not being read Miranda rights at time of arrest, drugs did not belong to you, you had a prescription for the drugs/medications, you are a licensed medical professional, you have a license to carry the medication (common in medical marijuana cases), entrapment and insufficient quantities of the drug. Another common defense is the fact that the drugs, or medications, do not belong to you.
Getting Your Misdemeanor Drug Charges Dropped
The ultimate goal is to have your charges dropped or dismissed. The best way to achieve this result is to have a skilled Philadelphia drug possession defense attorney in your corner. If your charges cannot be dropped or dismissed our Pennsylvania misdemeanor drug crime attorneys will do whatever is necessary to obtain the best possible result for you.
When facing misdemeanor drug crimes or felony drug charges in PA the one thing you should not do is ignore it, skip court and leave it open and unresolved. This only makes a bad situation much worse as a bench warrant will be issued for your arrest. Any police interaction, even a routine traffic stop, will result in you being taken into custody.
Contact A Philadelphia Lawyer Handling Misdemeanor Drug Crimes
Please do not hesitate to contact our Philadelphia defense lawyers for a free case review. They will do everything necessary to help you through this very trying time. In addition to ideally having your case dismissed they can also help you get help if you feel you have a problem with drugs and or alcohol. The Commonwealth of Pennsylvania offers many different alternative sentencing programs such as the ARD Program, the Section 17 Program, DUI Court, Drug Court and Veteran's Court.
With an office in Center City our legal team serves the entire Philly metro area including Abington, Blue Bell, Bristol, Broomall, Chester, Doylestown, Media, Norristown, Philadelphia, Pottstown, Upper Chichester, Upper Darby & Upper Merion.