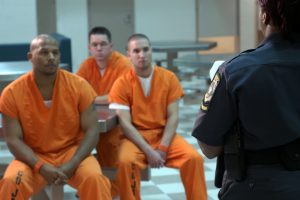 When facing criminal charges in Pennsylvania, the penalties you will face are directly related to the seriousness of the crime, the victims involved, as well as your prior criminal history. Felony offenses are the most serious crimes, followed by misdemeanors, and summary offenses. Crimes are classified based on degree, from first degree to third degree, with first-degree offenses being the most serious. No matter what level of felony or misdemeanor charges you are facing you need the help of our skilled Philadelphia defense attorneys.
With an office in Center City, and being licensed to practice in NJ & PA they serve the Atlantic County, Bucks County, Burlington County, Camden County, Cape May County, Delaware County, Montgomery County and Salem County areas.
The mandatory minimum and maximum penalties for a criminal conviction depend on the classification of crime. In order of most serious to least serious, Pennsylvania felony classifications include:
Murder
Felony (1st degree) (F1)
Felony (2nd degree) (F2)
Felony (3rd degree) (F3)
Ungraded Felony (F3)
Misdemeanor (1st degree)(M1)
Misdemeanor (2nd degree)(M2)
Misdemeanor (3rd degree)(M3)
Ungraded Misdemeanor (Same as M3)
Summary Offenses
Pennsylvania felony classifications include mandatory minimum sentencing guidelines, which the court considers in determining the appropriate sentence for an offender. This includes considering the Offense Gravity Score, Prior Record Score, and any enhancements, and aggravating or mitigating circumstances.
If you, or a loved one, are facing criminal charges of any kind please contact our Philadelphia criminal defense lawyers for a free case review. Serving the Abington, Broomall, Cape May, Cherry Hill, Doylestown, Gloucester, Maple Shade, Mount Laurel, Media, Norristown, Philadelphia, Pottstown, Salem & Upper Darby areas.