Pennsylvania Probation Violation Attorneys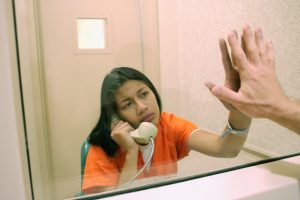 If you are on probation in Pennsylvania or New Jersey know what it's like when your freedom is on the line. Being placed on probation is akin to being given a second chance to enjoy your life as much as you can instead of counting the number of bars inside a jail cell. While on probation for a drug crimes you may also be enrolled in the Pennsylvania Section 17 Program, PA drug court or Veteran's Court. According to Pennsylvania and New Jersey laws probation is given to nonviolent offenders who have plead or been found guilty of their charges in Pennsylvania. This second chance comes with conditions and if you violate your probation in any way all bets are off and you are looking at jail time. One of the most common causes of overall arrests as well as probation violations are drug crimes such as drug possession, drug paraphernalia possession and selling drugs. If you have violated your probation due to a drug crime arrest, DUI, DWI or for breaking any other law you need the help or our skilled Philadelphia, Pennsylvania defense lawyers handling drug crime probation violations.
Please click here to contact our Philadelphia, Pennsylvania drug crime probation violation attorneys for a free case review. They serve the Atlantic County, Bucks County, Burlington County, Camden County, Delaware County, Gloucester County, Lehigh County, Montgomery County, Philadelphia County and Salem County areas.
Why You Need A Defense Attorney Handling Probation Violations
Being arrested for a narcotics charge can immediately result in your probation being revoked. Having your probation revoked means that you will have to stand in front of the judge in the courtroom and defend yourself. Self representation never goes well. This time around it is absolutely in your best interest to be represented by an experienced probation violation defense attorney serving Pennsylvania or New Jersey. If you do not have a legal advocate fighting for you you can end up going to jail with no more chances offered to you.
Pennsylvania Drug Crimes And Violation Of Probation
Those of you who read the conditions of your probation know how easy it is to have your probation revoked. Those of you who are not familiar with the conditions imposed as part of your probation should understand that practically any police involvement can lead to a violation of probation. Some of the more common drug offenses, and drug involved, that can result in probation violation are:
Getting a DUI or DWI while on drugs such as Ambien, marijuana, cocaine, opioids, Vicodin, Norco's, Xanax, Klonopin, Flexeril, heroin and crystal meth
Being arrested for drug paraphernalia possession including bowls, bongs, pipes, syringes, etc.
Drug possession arrest for possessing forged prescriptions, illegally obtained prescription medications, cocaine, marijuana, heroin, etc.
Selling drugs and narcotics (enhanced penalties may be imposed if selling to minors, near a school or prior drug offenses)
Cultivation and or manufacturing of street drugs, prescription medications and narcotics
If on probation for any of the drug crimes above your probation officer will file an affidavit with the court. Then, you will be schedule to attend a hearing, in the course of which your probation could be revoked. If the court finds you guilty of violation probation, you will most likely be re-sentenced. That is why it is so important to be represented by a skilled probation Pennsylvania violation defense lawyer. You do not want your existing probation period to be extended, have more jail time added to your probation, or worse, have your probation revoked and spend months or years in prison.
Pennsylvania Drug Schedules & Classifications
Per the Pennsylvania Controlled Substance, Drugs, Devices & Cosmetics Act all drugs, prescription meds and narcotics are classified into 4 categories called schedules. Each drug falls into one of these schedules based on criteria such as accepted medical use, capacity for addiction, necessity of refills, etc. These schedules, and included drugs are:
Schedule I: Heroin, marijuana, LSD, MDMA (ecstasy). These drugs are rated to have no accepted medical use with a high potential for addiction as well as abuse.
Schedule II: Cocaine, methamphetamines (crystal meth), oxycodone. There are some – though limited – medical uses with severe restrictions on their use, and a high abuse potential.
Schedule III: Anabolic steroids, some barbiturates, ketamine, Vicodin. These narcotics have a nominal abuse potential and higher therapeutic value.
Schedule IV: Xanax, valium, Klonopin, Soma. The abuse potential for these controlled substances is lower, though all have high therapeutic values.
Schedule V: Cough suppressants that contain certain amounts of codeine, other prescription drugs. These have minimal abuse potential and high medical acceptability.
Contact Our Defense Lawyers Handling Drug Crime Probation Violations
Please click here to contact our Philadelphia drug crime probation violations. They offer free case reviews and serve the Allentown, Atlantic City, Bethlehem, Camden, Cherry Hill, Chester, Conshohocken, Doylestown, Easton, Media, Norristown, Philadelphia, Pottstown, Salem, Upper Darby, Upper Merion, Upper Providence, Vineland & Woodbury areas.