Resolving Bench Warrants In Pennsylvania & New Jersey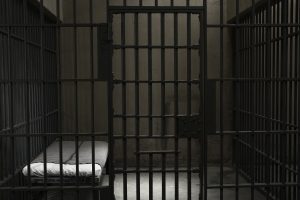 If you have been arrested in the New Jersey or Pennsylvania area you will face several legal obligations as a result of your arrest your arrest. Failing to fulfill all of these legal obligations related to your arrest you will have a bench warrant, sometimes referred to as a capias, issued for your arrest. Once the bench warrant is issued, if you have any police interaction whatsoever, you will be arrested on the spot. Being arrested in a scenario like this can cause you a significant amount of aggravation. If you have a bench warrant out for your arrest you should begin resolving the issue by consulting with a Philadelphia criminal defense attorney handling bench warrants and bench warrant resolution.
Our criminal defense attorneys are licensed in both New Jersey & Pennsylvania. Please contact our Center City Philadelphia office immediately to discuss your case free of charge. Let them protect your rights and help put this all behind you.  
Reasons For Bench Warrants Being Issued In NJ & PA
You may have a bench warrant issued for your arrest once you have done any of the following an arrest in NJ or PA:
Neglect or fail to make a scheduled court or sentencing appearance
Neglect or fail to pay fines, fees or child support payments
Violate a court order such as failing to perform community service
Penalties If Arrested Via Bench Warrant
If you are ultimately arrested by police for something unrelated to your bench warrant, for example if you are pulled over in a routine traffic stop, you will be taken into custody immediately. You may be held without bail, or you may be able to be released on bail, until your court date. Since you failed to fulfill all legal obligations the penalties and consequences may be very severe once you go to court.
Your previous criminal history, your record since the initial arrest and other factors will determine what options you have regarding having your bench warrant charges dismissed or minimized.
Contact A Criminal Defense Lawyer For A Free Consultation
Our Philadelphia criminal defense lawyers routinely help NJ & PA residents proactively resolve their bench warrants. They will use their experience to fight for your rights and attempt to limit or minimize the consequences of your pending bench warrant, capias of failure to appear. 
Our Pennsylvania criminal defense lawyers also defending non-Pennsylvania residents who have been charged with drug crimes, DUI, gun charges and violent crimes in surrounding states such as New York, Delaware & Maryland.
Serving the Abington, Atlantic City, Blue Bell, Bristol, Camden, Cherry Hill, Chester, Doylestown, Media, New Hope, Norristown, Philadelphia & Upper Darby, PA areas.