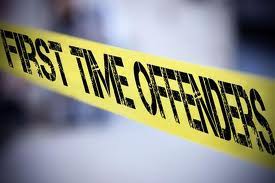 In Pennsylvania, an arrest warrant is a warrant granted by a judge in a court of law to a law enforcement official granting that law enforcement official the right and ability to arrest a person of interest regarding a crime. An arrest warrant is acquired in a court of law by presenting a judge with probable cause for arresting the suspect. If there is relevant evidence to be presented to the judge when requesting an arrest warrant that will speed up the process then it should be disclosed. That is why many officers or prosecutors make sure they have probable cause and at least two pieces of evidence to present to the judge before requesting an arrest warrant. In Pennsylvania, arrest warrants are most commonly required when a crime is committed out of view of a police officer. If a felony is committed in view of a police officer than an arrest can be made without a warrant.
Once the Pennsylvania arrest warrant is granted by a judge in a court of law, the local law enforcement officials are legally allowed to arrest the person of interest named on the warrant wherever they find that person. This means that the person can be arrested at their place of work, at their residence, after they are pulled over on the road or anywhere else in public.
Arrest warrants and bench warrants are not one in the same in Pennsylvania. A Pennsylvania arrest warrant is issued by a judge for an arrest of a person that has committed a crime. A bench warrant is issued by a judge for the arrest of a person because they failed to appear at a required court hearing. A Pennsylvania bench warrant allows law enforcement officials the ability to arrest the suspect at their residence, their place of work, or anywhere else they are sighted.
There are a variety of different reasons as to why an arrest warrant has been issued:
Suspect involved in felony cases
Suspect involved in a murder case
Suspect involved in a theft case
Suspect involved in a breaking and entering case
Suspect involved in an abduction case
Suspect involved in a smuggling case
Suspect involved in a grand theft auto case
When an arrest warrant is issued, the suspect named on the warrant can be arrested at anytime, anywhere an officer notices them. It doesn't matter what they are doing at the time. An arrest warrant is not always served by law enforcement officials right away. Outstanding arrest warrants are arrest warrants that have yet to be served by law enforcement officials. There are thousands of outstanding arrest warrants throughout Pennsylvania and New Jersey at any give time.
With the advent of identity across the country, thieves are stealing the identities of people without them finding out and then committing serious crimes in their name. Once the crime is committed and the suspect is identified then the arrest warrant can be issued. Sometimes the warrant is issued for the wrong person. The person it is issued for is incorrect because their identity had been stolen and used by someone else. This is tough to avoid. To avoid identity theft and subsequent legal problems because of it, be vigilant.
Contact A Philadelphia Defense Attorney Handling Arrest Warrants
Please click here to contact a Philadelphia, Pennsylvania criminal defense attorney to discuss your case, your rights and how to protect them. They offer free case reviews to those facing criminal charges, DUI charges, drug possession charges and all other types of criminal charges.
With an office in Center City our arrest warrant lawyers serve the entire Philadelphia and South Jersey areas. This includes Philadelphia, Doylestown, Media, Norristown, Allentown, Easton, Camden, Cherry Hill, Atlantic City, Mount Laurel and Mount Holly.